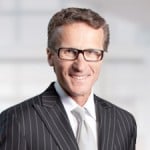 By Senior Partner Randy Quarin
One of the best ways to ensure we keep focused on our priorities and stay on track is to create a personal business plan to help guide our daily activities and tasks which are the ultimate goals that the majority of our time should be spent on.
Set Your Goals
Create a personal business plan by distilling down the main priorities and goals you want to accomplish.
What are the main things you want to get done over the coming year? When do you want to get them done by? Making the due date the same for all the goals in unrealistic so, be sure to set realistic goals.
The goals you pick should challenge you but at the same time be realistic and attainable. In order to continue showing your value to your employer, your goals should be items that have a significant impact on the business and align with the corporate goals of your organization.
From Strategy to Tactics
Take the next step and lay out the strategy you're going to use to achieve your goals, along with the specific tactics you'll employ to achieve the goals. The more specific you can be in providing details about what it is you need to do to accomplish your goals, the higher your likelihood of succeeding.

Make Things Measurable
Another great reason for creating a personal business plan is to provide a scorecard that you can use to continually gauge your performance against and determine if you're on track. For this to be effective, it's important to make your goals measurable. Try to attach metrics to specific activities whenever possible and this will allow you to more clearly determine if goals have been met or not.
Doing this allows us to clearly determine if the goal has been met or not. If we just say we want to increase exposure for the company without really defining how we're going to measure that, then it becomes much more difficult to tell if we've been successful. As well, it makes it more difficult to work towards the goal without parameters to let us know if what we're doing is working.
Get Management Involved and Onboard
When you start to create your personal business plan, be sure to get your manager involved. Many companies in fact, support and even mandate that their employees create personal business plans for themselves. By getting management onboard, you can ensure both parties are on the same page as far as expectations for performance, what the main goals are and how they can best be achieved.
Finally, Give Yourself a Reward
It's much easier (and more fun) to work towards a goal if there's some sort of reward in place for accomplishing that goal. Sure, getting things done will likely earn you accolades from management, along with promotions and more money over time, but immediate, short-term personal rewards can provide that extra bit of motivation to go above and beyond in your daily activities. It's the perfect opportunity to allow yourself a bit of a guilty pleasure reward or something you normally wouldn't splurge on.
Randy Quarin is a Toronto based recruiter and has been responsible for hiring, developing, and retaining top talent; specializing in a variety of industry verticals including, Information Technology, Financial Services, Gaming and Mobile Development, Professional Services, and Manufacturing /Engineering. IQ PARTNERS is Canada's leading Executive Search & Recruitment firm. We help companies hire better, hire less and retain more. We specialize in Marketing, Communications, Consumer Goods & Services, Retail, Sales, Technology, Finance, HR & Operations and operate at the mid-to-senior management level.