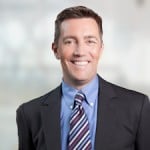 By Bruce Powell, Founder & Managing Partner
In our jobs, most of us have a natural desire to be really good at what we do and to make a significant contribution to the company we work for. In our efforts to do that however, often times we try and do too much.
We all naturally excel at certain things and are less skilled in other areas. You'll have a much easier time being valued in the marketplace and within your own company however, by focusing on your strengths and those things you're naturally good at. In addition to the promotions and raises you'll be more likely to receive, you'll also find yourself enjoying your job more when you're doing what comes naturally.
1: Do Fewer Things Really Well


In your quest to hone in on what you're really good at and take your career to the next level, you may find that you'll actually have to force yourself to do LESS in terms of scope of your work. One thing that happens all too easily is getting caught up in many different projects and spreading ourselves too thin. In an effort to be part of everything, we may do a good job, but not a great job and unfortunately "good" doesn't get recognized like "great" does.
Start by determining what things you're best at and which things you're not as strong at. What tasks would your time best be spent working on? What do you currently do that someone else may be better at? Being able to delegate effectively allows you to focus on and use your core strengths more which will lead to higher levels of job satisfaction and performance and greater productivity overall for your company.
2: Make Your Core Strength Unique
Think about what your unique point of difference is. Are your key strengths something that many others possess or are they unique enough that they truly provide an advantage? If the answer to that question is "no" then you need to find something you're strong at that is unique and helps to differentiate you.
Being great at something that fewer people are knowledgeable about quite simply gives you leverage within your company, as well as within your industry. By being the resident expert at something within your company you make yourself indispensable or at least much more difficult to replace or continue on without.
3: Let Your Strengths Guide Your Success
Part of everyone's job is to show their employer what they excel at and when done properly, most companies are happy to allow you to focus more of your time and effort on these tasks. Once you've determined what your core strengths are, go out there and make yourself the absolute best at it. Don't rest on your laurels content with knowing what you know. Dedicate yourself to continuous learning so that you can remain a valued member of your team and a key part of your company's continued growth and success.
IQ PARTNERS is Canada's leading Executive Search & Recruitment firm. We help companies hire better, hire less and retain more. We specialize in Marketing, Communications, Consumer Goods & Services, Retail, Sales, Technology, Finance, HR & Operations and operate at the mid-to-senior management level.