Reading a resume will only tell you so much about a candidate. To really get a sense of what a marketer is all about and what they can offer, you need to bring them in for an interview.
We all know that hiring the best candidate possible is the goal each time you have a vacancy on your marketing team. Unfortunately, hiring is not an exact science, and hiring managers can and do hire the wrong person for the job. This is one of the many reasons why having a refined and effective interview, hiring, and onboarding process is so vital to the success of your organization.
To limit your hiring mistakes and to ensure you find the right person for the job, we've put together some red flags that could signal you are interviewing a bad marketer:
1. Watch out for the slick and smooth marketer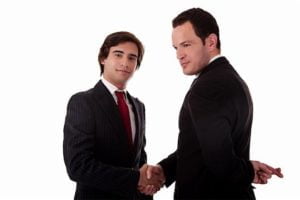 Even poor marketers can be good at marketing themselves. Before being lured in by a big smile and claims of greatness, make sure you probe at claimed successes to learn how they achieved them. Sample questions can include: "Walk me through the process you took to bring this project from point A to Z" or "What results did this bring to the organization, and what role did you play in the process?"
2. Ask for proof
Good marketers will be able to back up their successes with analytics and examples of their work. Successful marketers track their progress and are more than happy to share their career accomplishments.
3. Been there, done that – or have they?
In an effort to mask their shortcomings, many bad marketers will appear to be somewhat of a know-it-all. They will act like the have seen it all and done it all before. They have confidence that borders on arrogance. However, once they are hired, they can be un-coachable and unable to deliver what they claimed during their interview. If you sense this in an interview, make sure to ask questions that probe on how they work with management/colleagues.
4. On the outside looking in
Companies expect not only marketers, but professionals that are passionate about the industry keep tabs on developments in the market. A candidate who is unaware of the latest industry news or trends could be a sign of a marketing "pretender". Asking a candidate what companies/agencies they admire, or current marketing campaigns they've seen done well will help give you an idea of how passionate a candidate is about the industry.
5. Too much jumping around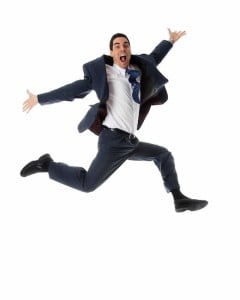 Having diverse experience and working for a few companies is one thing, but red flags should go up when candidates move around frequently.
"You might be impressed with a candidate's past experience because he seems to have worked just about everywhere. This should be seen as a red flag, not an advantage. A candidate with an unstable job history should be approached with caution. Though there are some reasonable factors that contribute to short tenures at past employers, if a candidate can't explain why his previous jobs didn't last and why working at your organization would be different, move on. He's likely a problem employee," says Brett Evans on SalesForce Search.
Have a vacancy you are trying to fill in your marketing department? Looking to hire top marketing talent? Here are some additional tips to hire the right person for the job:
4 Interview Question Topics That Will Help You Hire Top Marketing Performers Every Time
4 Marketing Hiring Blunders That Could Cost Your Company
……………………………………………..
IQ PARTNERS is an Executive Search & Recruitment firm with offices in Toronto and Vancouver. We help companies hire better, hire less & retain more. We have specialist teams of recruiters in Financial Services & Insurance, Marketing Communications & Media, Emerging Tech & Telecom, Consumer Goods & Retail, B2B & Industrial, Technology, Accounting & Finance, HR & Operations and Mining & Engineering. IQ PARTNERS has its head office in Toronto and operates internationally via Aravati Global Search Network. Click here to view current job openings and to register with us.