Whether you are a top level executive, talented professional or up-and-comer in the finance industry, you could find yourself in the interesting position of being recruited by a company. It's a good situation to be in; however, many finance professionals tend to be unclear about what to do next.
How should you react? What if you are happy where you are? Who should you talk to? What is your next step? What should you do if you are interested in making a career move?
These are all questions that race through your mind when being headhunted. It is an exciting time, but it can also be confusing and stressful. You're used to the more traditional recruiting process – you decide it's time for a career change, you submit your resume to companies and recruiters, and hope to generate some interest.
"But what happens when a conversation is started from the employer's end? Meaning, you receive the red-bubbled notification in your LinkedIn inbox, or you're handed a recruiter's business card and told to 'be in touch.' To say the least, it's a feeling that's pleasantly unexpected and flattering," says Megan Santos on Financial Post.
When the shoe is on the other foot and recruiters approach you first (making you a passive candidate), it changes the job search dynamic.
Here is what you need to do:
1. Hear out the recruiter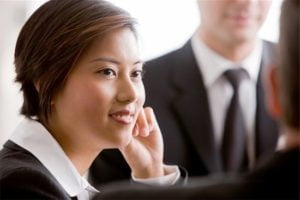 Even if you are completely happy with your current position and have no intention of leaving your current company, take the time to hear out the recruiter. You never know what they are going to say. They may have a finance job or a career opportunity that could change your mind. At the very least, they will give you something to think about, and you can learn more about why they are contacting you. This is all information that you could use to advance your career down the road.
2. Make a sound decision
Whether you are interested or not, avoid making a knee-jerk decision. Think about the situation before you agree to anything. Give it some time to think it through and weigh the pros and cons of the situation. You may also want to consult a trusted mentor or business colleague to talk through your options.
3. Make a great impression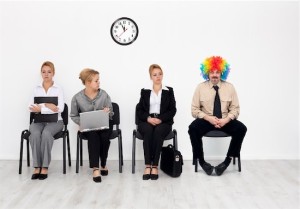 Even if you are not interested in what the recruiter has to offer, ALWAYS make a great impression. Take this as an opportunity to create a new connection and open the door for future opportunities. Thank the recruiter for their time, and make it known that you are open to future opportunities.
Check out more insightful blog posts from our finance and accounting recruiters:
5 Headhunter Approved Tips to Become a Rockstar Finance Job Candidate
Is Your Finance Job at Risk? Signs You May Be on the Chopping Block
An Overview of the Top Jobs in Accounting & Finance in 2016
……………………………………………..
IQ PARTNERS is an Executive Search & Recruitment firm with offices in Toronto and Vancouver. We help companies hire better, hire less & retain more. We have specialist teams of recruiters in Financial Services & Insurance, Marketing Communications & Media, Emerging Tech & Telecom, Consumer Goods & Retail, B2B & Industrial, Technology, Accounting & Finance, HR & Operations and Mining & Engineering. IQ PARTNERS has its head office in Toronto and operates internationally via Aravati Global Search Network. Click here to view current job openings and to register with us.