Hiring top marketing talent for your organization is a must today. Strong branding and marketing campaigns can literally make or break an organization. We live in a 24/7 marketing world, and companies that can master marketing are poised to be leaders in their industry.
Great marketing starts with great marketers.
Here are 4 all too common marketing hiring mistakes that can hurt your company's marketing efforts.
1. Focusing Too Much on Education
Marketing is one of those rare industries where education doesn't always tell the whole story. Experience, industry reputation, specialized skills and a track record of results matter just as much. Because marketing moves so fast, what was relevant a few years ago is very different from what is important today. Plus, most marketers tend to learn on the fly by attending seminars and conferences, getting certifications, and being actively part of the industry online. Therefore, it's important to focus on what a candidate has to offer as a whole and what they can bring to the table to help your company's marketing department.
2. Not Considering a Consultant or Freelancer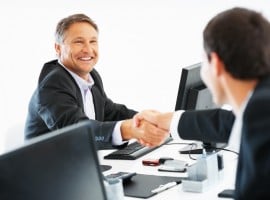 Not all marketing tasks require full-time employees. Depending on your company's marketing needs, hiring an outside consultant or freelance marketer could be a better fit for your organization. It also provides your company with more flexibility going forward. You can hire them for a project, on an as-needed basis, and even hire them on full-time in the future if they prove to be a valuable asset.
3. Focusing Too Much on Technical Skills
Technical skills are important, but they are not the only thing to consider when hiring a marketer. You also need to consider interpersonal skills, as well. It can be a difficult balancing act to find a candidate who excels in both areas, but both are needed.
4. Not Addressing a Hiring Mistake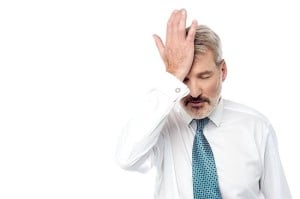 For many companies, once they fill that void in the marketing department, they stick with the person, even if it becomes abundantly clear that they made a hiring mistake. While correcting a hiring mistake is not something that you probably want to do and something that will cost your company money, it could cost your organization more in the long run in the form of: missing marketing goals and objectives, a poor impact on company culture, and other things that could be detrimental to the company. Address the elephant in the room and move forward.
Check out the latest marketing job opportunities, and contact our Toronto marketing recruiters to learn more about advancing your marketing career. Learn more about careers in marketing by reading:
The 3 BIGGEST Challenges Marketers Face In Today's Marketplace
Outlining the Ever Changing Landscape of Marketing Careers
Top 4 OVERLOOKED Advantages of a Marketing Career
……………………………………………..
IQ PARTNERS is an Executive Search & Recruitment firm with offices in Toronto and Vancouver. We help companies hire better, hire less & retain more. We have specialist teams of recruiters in Financial Services & Insurance, Marketing Communications & Media, Emerging Tech & Telecom, Consumer Goods & Retail, B2B & Industrial, Technology, Accounting & Finance, HR & Operations and Mining & Engineering. IQ PARTNERS has its head office in Toronto and operates internationally via Aravati Global Search Network. Click here to view current job openings and to register with us.