By Catherine Lund, Toronto Marketing Recruiter
So, you are thinking about a career in marketing? It's a great choice with many unique opportunities. Marketing is an exciting and ever-evolving career choice that allows you to tap into your creative side. However, depending on the type of marketing position you hold, you could be responsible for a variety of tasks and duties. Therefore, successful marketers tend to be driven self-starters, with diverse skill sets, and are willing to go above and beyond to achieve results.
Does this sound like you?
The following provides you with a brief lay of the land and outlines the different marketing career options available if you are considering this as a career choice.
Common Marketing Positions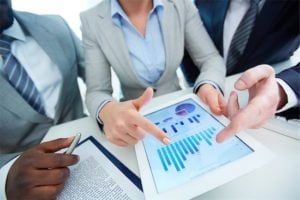 When people think about marketing, these are the common types of careers that come to mind:
Advertising: Creating interest for products and services through print, radio, TV, and online ads
Public Relations: Working with media and other key players to maintain a positive public image of a product/service, company, or individual
Promotions: Planning and executing plans using a variety of mediums to increase sales and profits
Brand Management: Creating and maintaining a positive brand image, shaping brand perception, and helping a brand evolve over time to keep up with the times
Market Research: Analyzing market conditions to explore potential sales and marketing opportunities to increase sales
Keep in mind that many of these careers and positions blend together and have commonalities, so having a good understanding of each can help.
Today's Marketing Job Landscape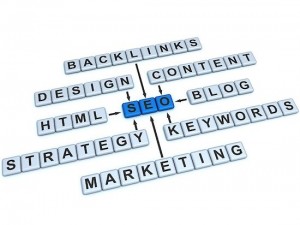 New marketing positions and career paths are popping up all the time. As technology changes the way we approach marketing and shapes the marketing and business landscape, companies' needs for people with new marketing skills increase. Popular and in demand marketing positions today include:
Digital marketers/ internet marketers

Graphic designers

Online brand ambassadors/ social media managers

Social media marketers

E-commerce marketers

SEO marketers

Online advertisers

Content management specialists

Paid search analysts

SEM analysts and specialists

PPC marketers

Website developers/ managers
Specialization Is Key
Possessing a specialized marketing skill is important today. Sure, a marketing degree will get you in the door, but if you want to grow your career, focusing on a specialization within marketing is essential. If you are just starting your career, take a look at the marketing industry and see where it is going. How is it evolving? Where is the demand for jobs? What will be the next big thing in marketing?
Specialization and adding new skills to your repertoire is important for experienced marketers, as well. The more skills you have to offer, the more appealing you will be to organizations.
Check out the latest marketing job opportunities, and contact our Toronto marketing recruiters to learn more about advancing your marketing career. Learn more about careers in marketing by reading:
The 3 BIGGEST Challenges Marketers Face In Today's Marketplace
4 SIMPLE Yet EFFECTIVE Ways to Improve Your Marketing Skills
Top 4 OVERLOOKED Advantages of a Marketing Career
……………………………………………..
IQ PARTNERS is an Executive Search & Recruitment firm with offices in Toronto and Vancouver. We help companies hire better, hire less & retain more. We have specialist teams of recruiters in Financial Services & Insurance, Marketing Communications & Media, Emerging Tech & Telecom, Consumer Goods & Retail, B2B & Industrial, Technology, Accounting & Finance, HR & Operations and Mining & Engineering. IQ PARTNERS has its head office in Toronto and operates internationally via Aravati Global Search Network. Click here to view current job openings and to register with us.