The goal of hiring is to find a candidate who is the best fit for your organization on multiple levels. They need to have the experience, skills, knowledge, and be a good culture fit for your organization. Easier said than done, right?
Hiring a top performing marketing professional is not easy. Sure, you may have a list of marketers who look good on paper, but you need a top performer in reality. You want someone who can come into your company, fill a void, and hit the ground running.
To eliminate the pretenders from the contenders and hire a marketing professional that can be a long term solution, you need to ask the right questions during the interview.
Forget about the softball questions and standard line of questioning. If you really want to hire top performers, ask questions about the following:
1. Determination: Ask questions related to how they overcame a career or personal obstacle. This will provide you with some insight into their level of grit and how they will perform when times get tough.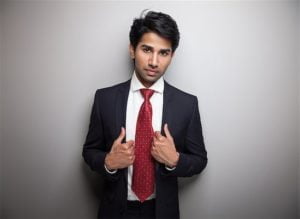 2. Impactfulness: Ask candidates about when and how they were able to make an impact. Were they able to create new and innovative ways to do things? Did they help a company achieve a certain goal or objective?
3. Ownership: You want people in your organization who are honest, upfront, and willing to take ownership for success and for failures. You want people in your organization who don't play the blame game and approach things from a "we" perspective. Ask them about a time where there was an injustice or things didn't go according to plan, and listen to how (or if) they take ownership in the situation.
4. Teamwork: Collaboration is a very important part of creating a strong organizational culture. People cannot work in a vacuum, and they need to be an effective team player for companies to get things done. Ask them about their approach to working with others and what they find difficult about it.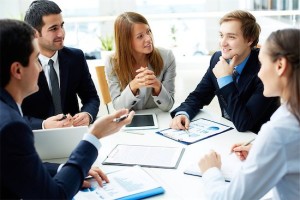 Asking questions of this nature will help you move beyond a candidate's skills and abilities and help you get a better understanding of who they are as a person, how they react in certain situations and what you can expect of them if you were to hire them.
Want to learn more about hiring the right marketing candidates? Check out these articles by our marketing recruiters:
4 Marketing Hiring Blunders that Could Cost Your Company
Top 4 OVERLOOKED Advantages of a Marketing Career
……………………………………………..
IQ PARTNERS is an Executive Search & Recruitment firm with offices in Toronto and Vancouver. We help companies hire better, hire less & retain more. We have specialist teams of recruiters in Financial Services & Insurance, Marketing Communications & Media, Emerging Tech & Telecom, Consumer Goods & Retail, B2B & Industrial, Technology, Accounting & Finance, HR & Operations and Mining & Engineering. IQ PARTNERS has its head office in Toronto and operates internationally via Aravati Global Search Network. Click here to view current job openings and to register with us.