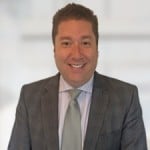 By Riel LaPointe, Toronto Technology Recruiter
Nailing the job interview is something that all candidates strive to do. But the truth is that only one candidate truly nails the interview, and that is the one who gets the job.
Being a good interviewee is not just about how you present yourself and your actions on the day of the interview; it starts with proper preparation in the days leading up to it. Working with a recruiter can help you with the preparation.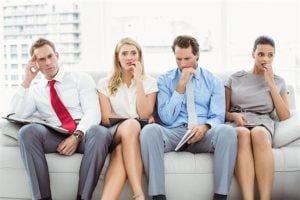 I always send out an email to my candidates when they are booked for an interview with my clients. I offer them a bunch of tips and suggestions that can help them be as prepared as possible.
Here they are:
1. Plan to arrive 15 minutes prior to your scheduled interview time and remember the interview begins the moment you step into reception. If the party you are meeting is unavailable, simply wait. Do not make calls; ensure your cell phone is turned off.
2. Visit the company's website. Research and familiarize yourself with their offering and industry.
3. Expect some small talk on current events. Be informed by reading the daily newspaper.
4. Review the job description and prepare to sell your capabilities based on how you can leverage your skills towards the role you are applying for.
5. Dress professionally, preferably in a suit and tie (for men), and in a pants/skirt suit (for women).
6. Greet your interviewer with a firm handshake while maintaining eye contact.
7. Prepare intelligent, in-depth questions to demonstrate your depth, scope and industry experience. These can include inquiring about the company's overall goals.
8. Follow the interviewer's lead, and try to get them to describe the responsibilities to you as early as possible, allowing you to match your skills and accomplishments accordingly.
9. Consider your body language. Maintain comfortable eye contact (but don't stare) with the interviewer and nod your head in agreement showing you're engaged; slouching in your chair indicates you're bored.  Keep your hands and feet still, do not lean on, touch or read anything on the interviewer's desk.
10. Listen closely to the questions asked. If you do not clearly understand the question, don't hesitate to request clarification or rephrase it in your own words.
11. Wait until the interviewer asks you to describe yourself before you present any of your information. Listen attentively when the interviewer talks.
12. Keep your responses concise, positive and articulate. Respond directly to the questions asked.  Do not ramble on about yourself or lead the interviewer off track.
13. When the interviewer asks you to "tell me about yourself," limit your response to 2-3 minutes. Focus on your background and transferable skills – think: highlights.
14. Have the right attitude. Be confident during the interview but not arrogant.  Project your voice, conveying confidence and enthusiasm.  They need to see that you not only have the skills to perform the job but also the personality to thrive within their corporate culture.
15. Never criticize your past employer or colleagues. Focus on the positive aspects of the experience.
Our Toronto recruiters can help you with your job search. If you're ready to make a career change in 2016, take a look at our current job opportunities and more tips from a headhunter.
……………………………………………..
IQ PARTNERS is an Executive Search & Recruitment firm with offices in Toronto and Vancouver. We help companies hire better, hire less & retain more. We have specialist teams of recruiters in Financial Services & Insurance, Marketing Communications & Media, Emerging Tech & Telecom, Consumer Goods & Retail, B2B & Industrial, Technology, Accounting & Finance, HR & Operations and Mining & Engineering. IQ PARTNERS has its head office in Toronto and operates internationally via Aravati Global Search Network. Click here to view current job openings and to register with us.