The Canadian economy has experienced some turbulence over the past few months. With the loonie down significantly compared to only a few years ago, with oil prices near historic lows, and with many companies seeking to take a lean approach to business operations, job security is not what it once was.
The finance industry is no different. Whether you are a new graduate, seasoned professional, work for a small business or large corporation, you need to stay on your toes to ensure your job is not at risk.
Here are some important signs that you could be the next one out the door and how to create job security:
Sign You May Be on the Chopping Block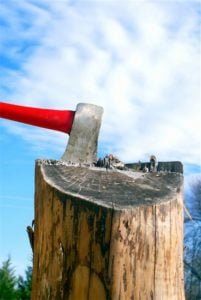 No one wants to get laid off or fired, but it happens, even to good employees. When times are tight, finance companies have to make hard decisions about their staff. To ensure you are not caught completely off-guard and can create time to start looking for alternative career options, you need to be aware of the signs that you might be the next employee on the chopping block.
Signs include:
People start to talk about layoffs

Responsibilities are taken away from you

You receive a poor employee review, even though you think you are doing well

You have issues with your colleagues or manager

You start to get excluded from things
How to Create Job Security for Yourself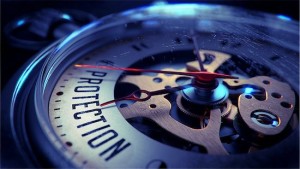 When times are tight, the finance industry is often one that experiences a large amount of cutbacks.  The key is to make yourself indispensable and a vital part of the organization. Here are some ways you can create job security for yourself:
Establish a good relationship with your boss: Bosses play favorites, and they surround themselves with people they get along with professionally and personally. Make the effort to get in their good books.
Network: Get to know people from all levels of your organization. Look for a mentor, go out to lunch with colleagues, attend company events, and become a part of company culture.
Etch out a niche for yourself: Are there things that no one likes doing at the office? Be the person who does things, and develop 

a reputation as someone who gets things done.
Always be looking: You never know when you could get laid off, and you never know when a great career opportunity could arise. If you are always looking, you will have your hand on the pulse of the industry and know what is out there for you.
You are not just a number with our Accounting and Finance recruitment specialists. Take a look at our current job opportunities and more tips from a headhunter.
……………………………………………..
IQ PARTNERS is an Executive Search & Recruitment firm with offices in Toronto and Vancouver. We help companies hire better, hire less & retain more. We have specialist teams of recruiters in Financial Services & Insurance, Marketing Communications & Media, Emerging Tech & Telecom, Consumer Goods & Retail, B2B & Industrial, Technology, Accounting & Finance, HR & Operations and Mining & Engineering. IQ PARTNERS has its head office in Toronto and operates internationally via Aravati Global Search Network. Click here to view current job openings and to register with us.