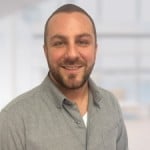 By Adrian Robinson, Toronto Marketing Recruiter
Our marketing recruiters always say, "You snooze, you lose!" Top level marketing talent doesn't stay on the market long – they are in high demand, and proactive companies act swiftly to ensure their company gets top job candidates before you do. We exist in a competitive job market, and your company needs to move fast or risk losing out on the people you want in your organization.
Being slow to react when you need to hire not only lessens your odds of filling positions with the best talent available, it can also hurt your company's reputation and ability to meet your goals and objectives.
Why Slow Moving Companies Miss Out on Top Marketing Talent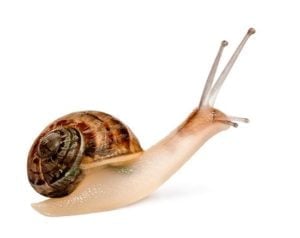 Slow hiring practices hurt your company in many ways:
1. You will lose out on most of the top candidates during the recruiting process: Top candidates are often contacted with multiple offers and recruiting requests. Even if you contact them immediately, if you drag out the hiring process, you could lose them to another, faster-moving company.
2. Poor reputation: If your company is known for dragging its feet during the hiring process and taking too long to make an offer, top candidates will lose interest in your company. They see the slow moving process as an indication of company culture and a sign of things to come if they were to work for your organization.
3. It will cost you more to hire: Taking more time to hire can hurt you financially in a number of ways. First, you will lose money on lost productivity for a longer period of time. Second, you will invest more time and resources internally in the hiring process. Finally, the longer you wait, the more interest a candidate could receive, meaning that you may need to pay more to get the candidate.
4. Slow hiring impacts your current employees: Drawn out hiring processes impact your business operations and your current employees. Current employees are often looked to "to pick up the slack" to cover the shortcomings of a vacancy. When employees are stretched too thin or feel like they are taken advantage of, this could impact your company culture. It could also negatively impact your company's level of customer service – something that could hurt sales.
A slow moving hiring process is not going to impress marketing talent. Many have full-time, contract, and freelance offers to consider, and they are not going to wait around for you to get your offer organized.
Learn more about hiring top marketing talent by reading these blogs from our marketing recruiters:
The Pros and Cons of Hiring a Full-Time vs. Freelance Marketer
Outlining the Ever Changing Landscape of Marketing Careers
……………………………………………..
IQ PARTNERS is an Executive Search & Recruitment firm with offices in Toronto and Vancouver. We help companies hire better, hire less & retain more. We have specialist teams of recruiters in Financial Services & Insurance, Marketing Communications & Media, Emerging Tech & Telecom, Consumer Goods & Retail, B2B & Industrial, Technology, Accounting & Finance, HR & Operations and Mining & Engineering. IQ PARTNERS has its head office in Toronto and operates internationally via Aravati Global Search Network. Click here to view current job openings and to register with us.