In today's unstable economy, restructuring, lay-offs, cut-backs and failed ventures are an increasingly common and unfortunate reality.
Whether you see it coming or not, being laid off or let go can feel like a punch in the gut. The thing to keep in mind is the situation is temporary; the level of effort put forth at the beginning of your job search can have a direct and significant impact on how quickly you get your career back on track.
What to Do Within the First 72 Hours of Losing Your Job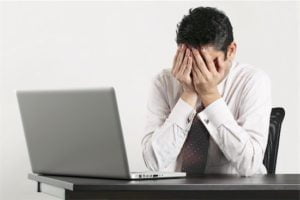 In no particular order, here are 9 ways you can kick your job search into high gear:
1. Take a deep breath. Give yourself one day to relax, reflect and refocus. But don't let that day turn into days. The faster you begin taking action, the better your chances of finding your next career move sooner.
2. Give your resume and LinkedIn profile a facelift. Dust off your resume and optimize your LinkedIn profile to reflect your latest responsibilities and achievements. This can be one of the most time-consuming parts of your job search, so get it done first. Consider sending your resume or profile to friends or recruiters for feedback to ensure you're putting your best foot forward.
3. Create a job search plan and stick to it. Make a list of companies, people and job sites you want to target and set aside a block of time each day to focus on outbound effort. It's a competitive marketplace and a volume game – chase as many leads and make as many points of contact as possible, as you never know where those conversations will take you.
4. Ask for references right away. Assuming you're on good terms with your former employer and/or colleagues, reach out and ask if they'd be open to writing you a reference on LinkedIn. Do this as soon as possible while your contributions to the business are still fresh in their mind.
5. Market yourself as a consultant. Consider promoting yourself as a freelancer or consultant until you find a more permanent role. Consulting can be lucrative and it gives you the opportunity to experience different environments to further determine what you like/don't like. Change your LinkedIn title to reflect what you're looking for, for example 'Experienced Account Manager open to freelance or full-time opportunities.'
6. Reach out to your professional network. Your current connections could be the key to finding your next role, so pull together a list of personal contacts or former colleagues you can reach out to and set up time for coffee or lunch. Pick their brain about what's happening in the industry, tell them about your recent accomplishments and let them know the kind of things you're looking for. Even if they don't have leads, they may know of others who might be looking for someone like you.
7. Reach out to recruiters. Make a list of reputable recruiters who specialize in your space and set up time to speak with them about your job search. Good recruiters will help you with your resume, listen carefully to your career objectives, provide guidance/advice, keep you apprised of new opportunities as they arise and/or make proactive introductions to their current clients. Try to arrange an in-person meeting whenever possible to make a more lasting impression than a phone call or email.
8. Get your finances in order. Determine how long you can be unemployed before things start to get tight. Decide where you can cut costs or reduce spending in order to make sure you give yourself ample time to find the right move, not the quickest move.
9. Establish a routine. Waiting for the right opportunity to come up can be frustrating and it's easy to get demotivated if you're not getting calls back or immediate responses to your applications. Maintaining a regular routine will help give you a sense of forward momentum even through the slow periods. Get up early, get dressed and make yourself a hearty breakfast. Find a quiet space at home to work, or work from a coffee shop or library for a change of scenery. Most importantly, make sure you get regular exercise – when your body releases endorphins it triggers positive vibes that can give you a brighter outlook on the day.
What Not to Do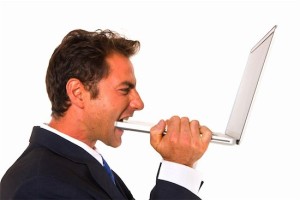 Here are some things that you should NOT do after you have lost your job. Don't:
Bad mouth your ex-employer or burn bridges. This WILL come back to haunt you.

Go on a social media rant. If you feel like venting, call a trusted friend instead.

Make quick or rash decisions that could negatively impact your future. Don't jump at the first opportunity that comes up if it doesn't align with your career objectives.

Let pride get in the way. Losing your job can be one of the most humbling life experiences. Don't avoid taking action because you're worried about what others will think. Whether you're an intern or a high-profile CEO, we're all human at the end of the day.
Our Toronto recruiters frequently work with individuals who have recently lost their job. We know the steps it takes to get you back out there and start interviewing again. Take a look at our current job openings.
……………………………………………..
IQ PARTNERS is an Executive Search & Recruitment firm with offices in Toronto and Vancouver. We help companies hire better, hire less & retain more. We have specialist teams of recruiters in Financial Services & Insurance, Marketing Communications & Media, Emerging Tech & Telecom, Consumer Goods & Retail, B2B & Industrial, Technology, Accounting & Finance, HR & Operations and Mining & Engineering. IQ PARTNERS has its head office in Toronto and operates internationally via Aravati Global Search Network. Click here to view current job openings and to register with us.