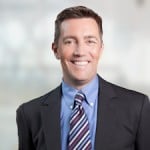 By Bruce Powell, Founder & Executive Recruiter
Succession planning plays a huge role in the longevity of any organization. A company's ability to continuously keep the pipeline filled with talented individuals who move up and are promoted internally is an important success factor. Organizations need to have a systematic approach to identify, assess, and develop current and future employees to ensure they have what it takes to grow into new roles.
Majority of Companies Foresee Succession Planning as an Issue
However, as many as 79 percent of businesses recognize that succession planning will become a major issue for their company within the next decade. With baby boomers retiring and millennials set to take the reins, many companies are faced with talent and experience gaps that could have a negative impact on business operations. One way to ensure your succession plans are on track is through an effective recruiting and hiring process.
Hiring and Recruiting Plays a Huge Role in Successful Succession Planning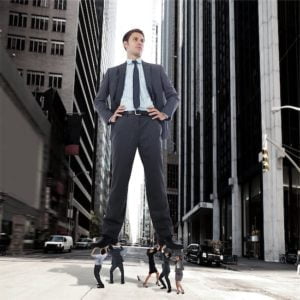 Successful succession planning needs to start now. It can't wait until people already have a foot out the door. It needs to be part of your business strategy and your long term vision for your organization.
It starts with recruiting the right people to be part of your organization today. It's important to think long term when hiring and not just be solely focused on filling a stop gap. Hiring is an opportunity for your company to get better with each new hire. Therefore, it's important to consider a person's fit not only for the current position you are hiring for but also how they fit within your company culture if you think they can be groomed and moved up to a higher level.
"An enterprise must have a system in place for finding star employees and ensuring that they're ready for key positions. This can involve any of several approaches, including 360-degree feedback, standard reviews, and informal discussions. Understanding employees' talents, aptitudes, and interests — and then providing interesting assignments — creates a much higher likelihood of success than a strict compensation-reward system," says Samuel Greengard on workforce.com.
Hiring from Outside Your Organization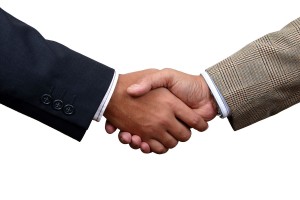 If your succession plan involves filling leadership roles with people from outside of your organization, start the process as early as possible. You need to allow time to find the right fit. You should never settle, especially if you are looking to add individuals to your leadership team. Allow for time to vet candidates and make an informed decision about the candidates you are considering taking over important roles.
Our recruiters in Toronto can help your organization hire better, ensuring your succession planning is on track and your company has the talent it needs to succeed now and into the future.
Learn more about hiring for success by reading:
Fascinating Recruiting Stats That Will Change How You Hire
Recruiting Trends: MOST of Your People Are Willing to Leave
4 HUGE Recruitment Barriers for Hiring Managers
……………………………………………..
IQ PARTNERS is an Executive Search & Recruitment firm in Toronto. We help companies hire better, hire less & retain more. We have specialist teams of recruiters in Financial Services & Insurance, Marketing Communications & Media, Emerging Tech & Telecom, Consumer Goods & Retail, B2B & Industrial, Technology, Accounting & Finance, HR & Operations and Mining & Engineering. IQ PARTNERS has its head office in Toronto and operates internationally via Aravati Global Search Network. Click here to view current job openings and to register with us.