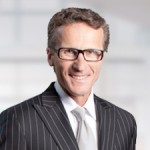 By Randy Quarin, Senior Recruiter & Co-Founder
At one point or another, most people, even at the executive level, consider a career change. For some, it may be a unilateral move; for others, they are looking to take a step up. Some people even consider making a bigger change – switching industries, or trying something completely new.
Regardless of what you are considering, it's always a good time to reflect upon where you are and where you want your career to take you before you make such a big decision. To get a better grasp of where they are in their career and to take some time for internal reflection, many people at a career crossroads turn to books to gain valuable information and insights.
Here are 3 worthwhile reads if you are considering a career change:
The Leap: Launching Your Full-Time Career in Our Part-Time Economy
By Robert Dickie (Moody Publishers, 2015)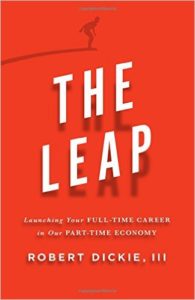 Excerpt:
The economy has made major leaps in the past decade. Have you made the leap along with it? Work is different for this new generation than it was in the past. Long-term careers are on the way out, and "gigs"—part-time, contract, or freelance work—are becoming more common. Whether you're in the midst of a career or just getting started, now is the time to prepare for changes headed your way.
Moving the Needle: Get Clear, Get Free and Get Going in Your Career, Business and Life!
By Joe Sweeney (Wiley, 2014)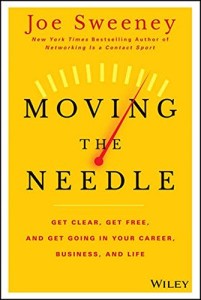 Excerpt:
A detailed system that will help you achieve your professional and personal goals.
Moving the Needle provides both the "kick in the pants" and the game plan many of us need to break out of the rut and get moving to achieve our goals. CEOs, vice presidents, professionals, military personnel, and even college students frequently express frustration at the entrenched status quo, in which initiating progress feels like moving mountains. This book lights a path toward continual improvement, helping readers first find a direction, then make the key transitions that jumpstart forward progress.
Now What? Revised Edition: 90 Days to a New Life Direction
By Laura Berman Fortgang (Penguin, 2015)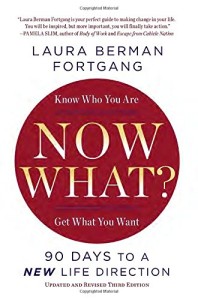 Excerpt:
A clear and utterly practical ninety-day program for discovering a new direction for your life—now completely revised and updated by the author!
In Now What? pioneering life coach Laura Berman Fortgang shares the process that she has used to help hundreds of clients make major changes in their lives. Whether it's moving on from a dead-end job, discovering an entirely new creative outlet, or answering the age-old question "What am I meant to do with my life?" this book provides a clear and practical ninety-day program that can help you make major changes in your life.
If you are ready to take the next step in your career, take a look at our list of current opportunities.
……………………………………………..
IQ PARTNERS is an Executive Search & Recruitment firm in Toronto. We help companies hire better, hire less & retain more. We have specialist teams of recruiters in Financial Services & Insurance, Marketing Communications & Media, Emerging Tech & Telecom, Consumer Goods & Retail, B2B & Industrial, Technology, Accounting & Finance, HR & Operations and Mining & Engineering. IQ PARTNERS has its head office in Toronto and operates internationally via Aravati Global Search Network. Click here to view current job openings and to register with us.