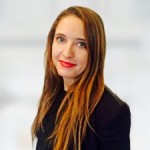 By Priscilla Poirier, Toronto Financial Services & Insurance Recruiter
Whether you are a new graduate fresh out of college or a young professional looking to climb the corporate ladder, a common piece of advice you will get from people who find out you are looking is, "Have you thought about going to a job fair?"
While job fairs do serve their purpose, many question whether or not it's worth the time and effort. The truth is that it depends – and it really comes down to how much effort you are willing to put in and the objectives of the companies at the job fair. Some job fairs can be a complete waste of time, while others could help you connect with the right people to find the job you are seeking.
The Pros and the Cons of Job Fairs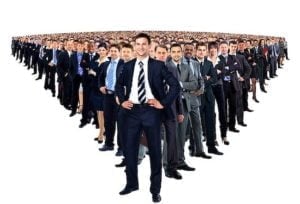 The pros
Potentially many employers looking to hire

A large collection of companies in one place

You get a chance to put a face to your resume and make a good first impression

It's a great networking opportunity

Candidates do get hired from job fairs
The cons
They can be overwhelming

There are hundreds or even thousands of other candidates with the same goal as you

It can be hard to stand out in the crowd and be memorable – companies meet so many people that they may not remember you

It can be particularly challenging for people who are more introverted
5 Tips to Get the Most Out of the Job Fair Experience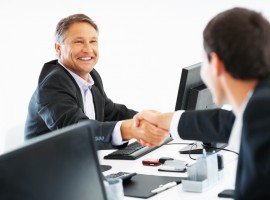 If you do plan to check out a job fair or two as part of your job search, here are some tips to help you get the most out of them:
1. Do your homework beforehand: Identify the companies that you are interested in working for and learn as much as you can about them before the job fair. Rank them in order of importance and seek them out one by one.
2. Master your elevator speech: If there was ever a time to have a good elevator speech, this is it. Be ready to explain who you are and what you can do in a minute or less.
3. Bring resumes and business cards galore: You can never have too many resumes or business cards. Print off more than you need, just in case. The last thing you want is to run out of resumes.
4. Be a collector: Collect business cards and materials from others as you make your way around. This information will give you the chance to network in the future, follow companies on social media and connect with people you meet on LinkedIn.
5. Follow up: Following up is extremely important. The day after the job fair, send an email to everyone with whom you connected, thank them for their time, remind them about your conversation, and attach a digital version of your resume.
Another and often more effective option for job seekers is to look for opportunities through recruiters in Toronto. Check out our list of current opportunities and read these great job search tips:
3 Preventable Social Media Mistakes Made By Job Candidates
5 Ways to Be Memorable at Networking Events
Are You Committing These HUGE Resume Faux Pas?
……………………………………………..
IQ PARTNERS is an Executive Search & Recruitment firm in Toronto. We help companies hire better, hire less & retain more. We have specialist teams of recruiters in Financial Services & Insurance, Marketing Communications & Media, Emerging Tech & Telecom, Consumer Goods & Retail, B2B & Industrial, Technology, Accounting & Finance, HR & Operations and Mining & Engineering. IQ PARTNERS has its head office in Toronto and operates internationally via Aravati Global Search Network. Click here to view current job openings and to register with us.