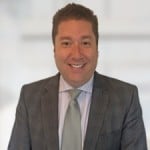 By Riel LaPointe, Toronto Technology Recruiter
A common question that is debated in recruiting circles revolves around what you should focus on when hiring. Should you focus on hiring for personality or skill? Do you want someone who already has the skills and abilities to do the job, or do you want someone who, even though may be lacking some of the required skills, is a great fit for your company culture?
Unfortunately, there is no hard and fast answer to this question. It is actually more complex than most realize, and your choice to hire for personality or skill will depend on many factors, including the position, organizational needs, and what makes the most sense for your company at the time.
Companies Are Increasingly Using Assessment Tools to Gauge Candidates
Finding the right talent is getting harder, even with the availability of more tools than ever before. Job seekers have more options, too, and culture and fit are increasingly important to both the job seeker and the employer," says Adam Glassman on Undercover Recruiter.
Approximately 80% of Fortune 500 companies are using personality tests to assess employees and candidates. Some of the tests they use are:
Cognitive tests

Skill-based tests

Emotional intelligence tests

Personality tests
IQ PARTNERS uses smartFACTOR, our proprietary candidate assessment tool, to help our clients assess and evaluate potential candidates and increase hiring success.
Focusing on Personality Over Skill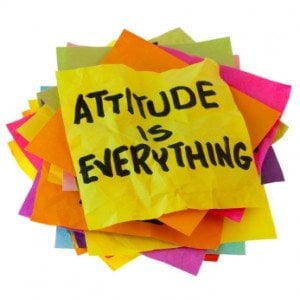 Leadership expert, Bill Hogg, believes that focusing on character over competence is the key to building a strong organizational culture.
"No matter how well defined your vision may be or how well the vision is communicated internally, you still need to have the right people in roles that are suited for their personality, skills, and abilities," he says in  Three Critical Elements for Finding the Right People to Work in High Performance Environments.
Hogg suggests a three-step approach to find the right people for your organization:
1. Focus on character – Find a candidate who is the right fit for your culture and possesses the right values and outlook.
2. Look for the right past behaviours – Find examples of previous behaviours that demonstrate their character. Focus on how they do things rather than the skills they used.
3. Teach skills – Teach missing skills through training, coaching and mentoring.
While you can teach candidates new skills, you can't teach character. If they are not a good cultural fit, it will be a challenge to try to make them fit.
"When the people with the right character, behavior and skills are hired, your team will achieve a common vision more effectively, helping you deliver better results and create a culture and a company that will attract people with both character and competence," adds Hogg.
Improve your hiring success rate by working with one of our expert Toronto recruiters. In the meantime, check out these helpful blog posts:
Top 3 Things NOT to Put in Your Job Ads
Fascinating Recruiting Stats That Will Change How You Hire
4 HUGE Recruitment Barriers for Hiring Managers
……………………………………………..
IQ PARTNERS is an Executive Search & Recruitment firm with offices in Toronto and Vancouver. We help companies hire better, hire less & retain more. We have specialist teams of recruiters in Financial Services & Insurance, Marketing Communications & Media, Emerging Tech & Telecom, Consumer Goods & Retail, B2B & Industrial, Technology, Accounting & Finance, HR & Operations and Mining & Engineering. IQ PARTNERS has its head office in Toronto and operates internationally via Aravati Global Search Network. Click here to view current job openings and to register with us.