By Bruce Powell, Founder & Executive Recruiter
Want to get your resume noticed? With 70% of hiring managers spending less than two minutes reviewing each resume, the resumes that get noticed are the ones that maximize every word and phrase.  Our Toronto recruiters share 5 common phrases to keep off your resume to help yours rise to the top.
1. "Best of breed go-getter who thinks outside the box"
There are some buzzwords or phrases tend to get overused on resumes, so much so that they become meaningless.  Career Builder surveyed over 2,000 hiring managers and ranked the 17 worst resume terms.  Among them are words like 'synergy', 'results-driven' and 'dynamic'… sound familiar?  If you have buzzwords or phrases on your resume, a great exercise is to print a copy, circle all the buzzwords, and replace them with words that speak more to your unique accomplishments.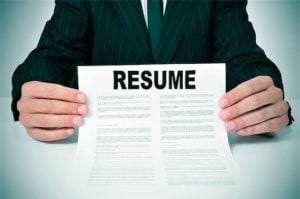 2. "Proficient in Microsoft Word"
The purpose of your resume is to succinctly show recruiters or hiring managers why they should call you; what skills and accomplishments you have that set you apart.  With that in mind, avoid wasting your resume real estate with skills that every professional has, like proficiency in Microsoft Word.
Instead, let the focus be on programs and software that are specific to your industry or role, particularly those that are mentioned in the job description.  This is especially important in the age of applicant tracking systems which sort resumes by keywords.
3. "References available upon request"
References are expected to be provided separately from your resume, further along in the hiring process, so there's no need to list your references on your resume.  In fact, it's okay to leave a "references" section off your resume altogether.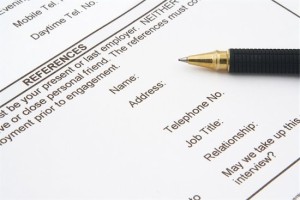 4. "Summer Camp Counsellor; June-August 2006"
This is an extreme example, but avoid cluttering your resume with irrelevant or outdated experience.  If you waited tables in between accounting jobs, there's no need to list it on your resume.  Irrelevant experience can be confusing or distracting for the person reviewing your resume.
5. "Responsible for bringing in new business"
Vague statements like this don't tell the recruiter or hiring manager what you actually accomplished in the role.  In the same Career Builder survey, the best resume terms ranked by hiring managers were found to be action words like "achieved", "improved", "trained/mentored", and "increased/decreased".  So rather than copy and pasting your past job descriptions or listing your responsibilities, try highlighting your accomplishments within that role and how they contributed to growth i.e. "brought in an average of 4 new clients per month, resulting in a 300% increase in revenue."
To learn more from our Toronto recruiters about resume and job search best practices please read:
4 LinkedIn Profile Mistakes That Could Hurt Your Job Search
5 Things Headhunters Hate to See on Resumes (video)
5 Simple Ways to Get a Recruiter's Attention with Your Resume
 …………………………….
IQ PARTNERS is an Executive Search & Recruitment firm in Toronto. We help companies hire better, hire less & retain more. We have specialist teams of recruiters in Financial Services & Insurance, Marketing Communications & Media, Emerging Tech & Telecom, Consumer Goods & Retail, B2B & Industrial, Technology, Accounting & Finance, HR & Operations and Mining & Engineering. IQ PARTNERS has its head office in Toronto and operates internationally via Aravati Global Search Network. Click here to view current job openings and to register with us.