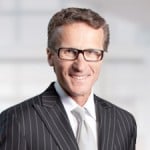 By Randy Quarin, Co-Founder & Emerging Technology Recruiter
While most of the attention in the recruiting industry is focused on finding and hiring top candidates, this is just one part of the equation. Many companies relax once they make a big hire – something that could be a big mistake.
In an era where professionals have more options than ever, tend to switch jobs more frequently and are commonly targeted by headhunters, retention is a vital part of your organization's long term success. Your job is not done once you hire; you then need to work on creating a culture and atmosphere that will make your top employees want to stay long term.
Even happy employees would consider leaving for the right offer. According to a recent study by Mercer, more than one-third of Canadian employees are seriously considering leaving their organization right now.
Put it in this context – If you have 100 employees, about 30 of them are actively looking for another job. What is even more alarming is that senior management is the most likely group to consider leaving. The study found that senior management is more than two times as likely as employees in non-management roles to consider leaving.
Why Are Your Employees Considering Leaving?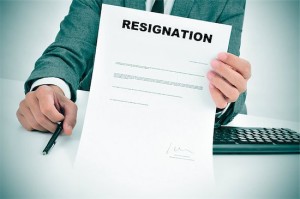 Even if they are happy with their job and the company they work for, employees are still considering other career options at the present time:
56% of workers who are satisfied or very satisfied with their current company are considering leaving

59% of employees who are satisfied or very satisfied with their current role are thinking about leaving
How to Improve Retention – Understanding What Employees Value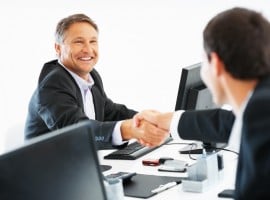 The key to bucking the trend of happy employees walking out the door is to invest in retention efforts and create a culture and incentives that your employees want/are seeking. Since the younger generation is driving this trend, as young professionals tend to move around more often than their senior counterparts, it's important to understand what they value in jobs and organizations.
As part of their study, Mercer also examined what employees value most:
Regardless of age, base pay is the most valued element of employment

Younger people (18-34) value career opportunities, health care coverage, schedule flexibility, a retirement plan, and paid time off – in this order

After pay, employees over 35 valued retirement plans, health care coverage, and paid time off. Flexible schedule, type of work and incentive pay were also important
If you are having issues with retention, take a look at what employees value above and compare it to what your company offers. Do you offer them the incentives they seek in an employer?
Take your recruitment and retention game to the next level by working with our experienced headhunters in Toronto.
In the meantime, check out these great blog posts about employee retention:
3 Tips to Recruit the Millennial Generation
5 Elements That Will Hurt Your Organizational Culture
Recruiting Plays a Vital Role in Successful Succession Planning
…………………………………………….
IQ PARTNERS is an Executive Search & Recruitment firm in Toronto. We help companies hire better, hire less & retain more. We have specialist teams of recruiters in Financial Services & Insurance, Marketing Communications & Media, Emerging Tech & Telecom, Consumer Goods & Retail, B2B & Industrial, Technology, Accounting & Finance, HR & Operations and Mining & Engineering. IQ PARTNERS has its head office in Toronto and operates internationally via Aravati Global Search Network. Click here to view current job openings and to register with us.