Top candidates are attracted to companies that offer inviting, innovative and strong organizational cultures. No one wants to work for companies where management is always breathing down their necks and micromanaging everything they do. It just makes going into work more stressful than it needs to be.
Organizational culture is not something that is outlined in your mission and vision – rather, it is how things happen organically. The rules you create in the workplace have a huge impact on internal interactions and how your culture plays out day to day.
Struggling to Attract Top Candidates – Review Your Company Culture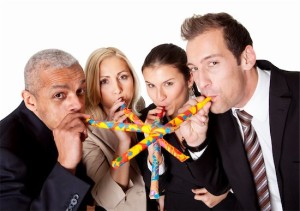 If your company is struggling to attract the top candidates in your industry, then you may need to take a look at your company culture from a candidate's perspective:
Do you have an inviting work environment?

Do you offer things other competing companies don't?

Does your company have a good reputation in the marketplace?

Is it a destination for job candidates?

What perks or incentives do you offer your employees?
Cultural Elements That Will Scare Away Top Candidates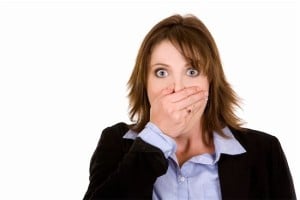 Whether they are intentional or not, there are many companies that scare off top candidates or have trouble retaining new hires because of outdated rules and protocols. Here are some company rules that could be hurting your recruitment and retention capabilities:
1. The time clock – lack of work-life balance: Having to clock in and out for lunch and breaks during the day is not only inconvenient, it is almost insulting. It's micromanagement to the fullest extent. People want to work for companies that are flexible with work hours and believe in a strong work-life balance.
2. Limits on pay increases: Employees should be rewarded for a job well done, and when they go above and beyond and deliver exceptional results, you should have the ability to compensate them accordingly. Don't place unnecessary limits on pay increases.
3. Everything has to be by the book: In order to grow and achieve great things, going by the book and following the proper protocols may need to go by the wayside. Don't let red tape, internal documents and sign offs get in the way of people doing their job to the fullest.
4. This is the way things are done here: Sure, it's important to have a certain way of doing things, but sticking to these processes when there is a better solution or more innovative way of doing things will hurt your company's performance in the long run. It will also limit your team's ability to do their job and frustrate them, as well.
5. Focusing solely on metrics: Having to meet specific metrics daily or weekly can be very stressful. While metrics are important, they are not the only thing. There are other factors in play. For example, aren't quality interactions and relationship building just as important to customer service as connecting with a certain number of people per day? Metrics are important, but they are only one piece to the puzzle. There needs to be leeway.
Learn more about improving your company's culture by reading these insightful blog posts from our headhunters in Toronto:
5 Types of Employees Who Can Ruin Your Company Culture and Kill Morale
Should You Hire for Personality or Skill?
……………………………………………..
IQ PARTNERS is an Executive Search & Recruitment firm with offices in Toronto and Vancouver. We help companies hire better, hire less & retain more. We have specialist teams of recruiters in Financial Services & Insurance, Marketing Communications & Media, Emerging Tech & Telecom, Consumer Goods & Retail, B2B & Industrial, Technology, Accounting & Finance, HR & Operations and Mining & Engineering. IQ PARTNERS has its head office in Toronto and operates internationally via Aravati Global Search Network. Click here to view current job openings and to register with us.