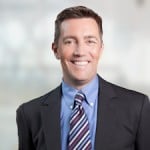 By Bruce Powell, Founder & Executive Recruiter
Every company has its share of characters. Employees have many different personality types, and each person you add to your team can have a direct impact on organizational culture, morale and performance.
The TV show The Office is perhaps the best example of this – you have your quirky boss (Michael Scott), the guy who does everything by the book (Dwight), the grumpy and disinterested guy (Stanley), the young guy who flirts with the secretary (Jim and Pam), and a wide range of other personalities.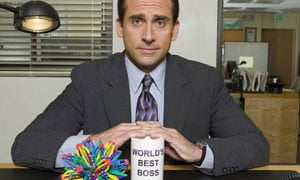 However, while many assume that it's the office tyrant who can hurt your business the most, it's actually the employees who have more subtle, but just as damaging, qualities.
"The real problems are caused by employees who appear to be doing a satisfactory job but meanwhile act like what a friend once called an 'insidious cancer,' slowly destroying other employees' performance, attitude, and morale — and with it, your business," says Jeff Haden of Business Insider.
Business leaders work hard to create a strong and productive organizational culture, and the last thing you want is to have it undone overnight by one of your employees.  Here are the types of employees you should be on the lookout for – because they are the ones who could have a negative impact internally:
1. The gossip – The employee who always seems to be talking about other people. The problem is they help create a culture of gossip, distract other employees, and influence relationships internally.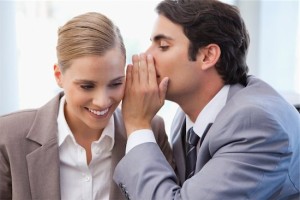 2. The glory hog – You know, the person who can't wait to take all the credit for a job well done. This causes instant resentment, makes people feel like their hard work is all for nothing and could cause them to take a similar approach. The glory hogs also tend to be the same people who throw other people under the bus if something goes wrong.
3. "It's not my job" – Probably one of the most frustrating things for a manager or boss to hear. This type of person can rip apart a collaborative environment and create rifts between team members with their "all I care about is me" attitude.
4. The slacker – There always seems to be that one person who creates a bottleneck in workflow. They are always behind, are tough to deal with and can even be incompetent at times. This person can have a huge impact on overall performance, especially in a small business environment.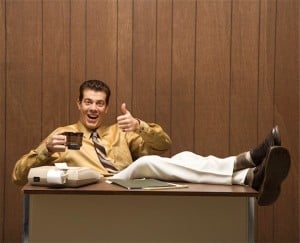 5. The office grump – You know this person – the one who can instantly turn your good mood into a rotten one. They tend to have a negative outlook on everything, and nothing anyone does tends to be good enough. As they say, misery breeds company, and without addressing it, you could have a whole office full of grumps.
Address Problem Employees Immediately
The first thing you need to do when you notice these traits is to address them immediately, whether it be through a one-on-one meeting, training, a change in role, suspension or even firing an employee.  How you address the situation will depend on the severity of the behavior.
Failure to address these employees can and will become a thorn in your side. They risk destroying everything your leadership team has worked so hard to build. Don't overlook them as "harmless" or "that's just how they are."
Learn more by checking out our recruitment blog:
4 Insightful Hiring Lessons from American Idol
Companies Need to Move Fast or Risk Losing Top Marketing Talent
The 7 Best Interview Moments in Movies
……………………………………………..
IQ PARTNERS is an Executive Search & Recruitment firm with offices in Toronto and Vancouver. We help companies hire better, hire less & retain more. We have specialist teams of recruiters in Financial Services & Insurance, Marketing Communications & Media, Emerging Tech & Telecom, Consumer Goods & Retail, B2B & Industrial, Technology, Accounting & Finance, HR & Operations and Mining & Engineering. IQ PARTNERS has its head office in Toronto and operates internationally via Aravati Global Search Network. Click here to view current job openings and to register with us.