Compensation is always at the top of the list of factors that influence a candidate to be interested in a job or career path. Who doesn't want to have a good paying job, right?
Job satisfaction and overall happiness are other important factors. No one wants to go to a job that they dread day after day.
Wouldn't it be great to have a job that pays well and makes you happy? It is possible. Forbes recently put this question to the test and created a list of happy six-figure jobs.
According to the Forbes article, The 10 Happiest Six-Figure Jobs, Chief Marketing Officer is the top six-figure job, which is great news for marketing professionals looking to advance their career.
The List of Happiest Six-Figure Jobs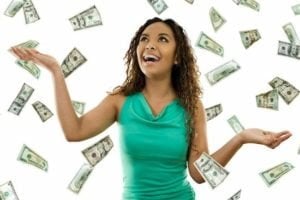 These positions are ranked as jobs with high levels of job satisfaction in addition to offering a six-figure income:
Chief Marketing Officer – average salary: $171,000

Senior Director of HR: $125,000

Senior Project Manager: $101,000

Pharmacist: $101,000

Senior Finance Manager: $111,000

Architect: $101,000

Director of Engineering: $121,000

Senior Director, Marketing: $138,000

Chief Technology Officer: $151,000

Principal Software Engineer: $110,000
As you can see, marketing and other related positions appeared several times on the list, with the exception of Chief Marketing Officer, which was ranked as the top job and had the highest average salary. How much you make is not necessarily correlated to being happy. There were a number of lower paying six-figure positions that ranked higher on the list.
The other good news for marketers is that the marketing positions on the list were also the highest paying positions.
What Does This Mean for Marketers and Other Professionals?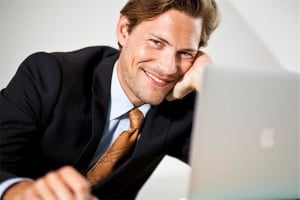 You can have the best of both worlds. You can have a career or job you are happy with while making good money. The key is to put yourself on the right career path to achieve both.
Looking to make the next step in your marketing career? Is it time for a change? Check out our list of job opportunities.
Career Advice from Our Marketing Recruiters
Here are some insightful blog posts that will provide you with great information about marketing careers:
3 Things That Will Grind Your Marketing Career to a Halt
How to Market Yourself as a Top Marketing Candidate
3 Marketing Career Tips from a Headhunter
The 3 BIGGEST Challenges Marketers Face In Today's Marketplace
IQ PARTNERS is an Executive Search & Recruitment firm in Toronto. We help companies hire better, hire less & retain more. We have specialist teams of recruiters in Financial Services & Insurance, Marketing Communications & Media, Emerging Tech & Telecom, Consumer Goods & Retail, B2B & Industrial, Technology, Accounting & Finance, HR & Operations and Mining & Engineering. IQ PARTNERS has its head office in Toronto and operates internationally via Aravati Global Search Network. Click here to view current job openings and to register with us.