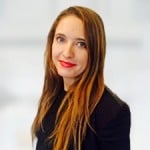 By Priscilla Poirier, Toronto Financial Services & Insurance Recruiter
No one wants to get fired, but it happens – to a lot of people, all the time, and for a variety of reasons. Whether you did something that violated the company's code of conduct, are not fitting in with the culture, you got downsized, or it was simply a numbers game, the best thing you can do is focus on the future. Regardless of the reason, you can't change the fact that you were fired, and you need to move on.
Should I Tell Potential Employers I Was Fired?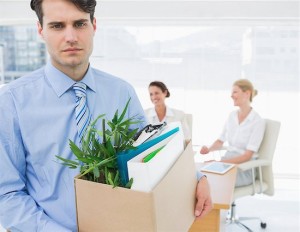 Getting fired isn't exactly something you want to tell a prospective employer, but you know it will likely come up during a job interview. "Why did you leave your previous position?" is a common question to be asked, especially if you are currently not working.
This creates a difficult situation to navigate. Should you say outright you were fired from your previous job? Should you withhold this information until absolutely necessary? Should you tell a completely different story?
Determining what and when to tell a potential employer about a past firing is something you will battle with, but there is only one correct approach.
Admit You Were Fired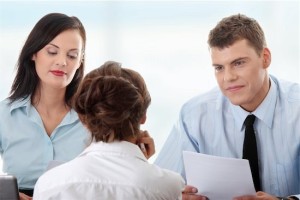 Rather than trying to fabricate some elaborate story about why you are currently out of a job and risk getting caught in a lie, or withholding information only to be found out, your best move is to own up to it and admit you were fired. The sooner you can get this out of the way, the better. It will take the pressure off you, plus it will give you a good indication about how prospective employers feel about the situation.
It could also work to your advantage and show that you are an upfront and honest person.
The Key Is to Describe How You Got Fired the Right Way
While you may be tempted to deflect all the blame and go on and on about how much of a mistake the company made, you need to be careful about how you explain the situation.
Don't:
Talk negatively about your previous boss or organization

Blame your firing on someone else

Be vague – you could appear as if you were hiding something
Use Your Firing to Your Advantage
Use the experience of being fired as a way to discuss the lesson(s) you learned:
How could your previous experience help another company?

What did you learn about yourself from being fired?

What steps have you taken since then to improve?
Above all else, don't panic if you get fired. Getting fired is part of the work world. If you find yourself in this situation, here are some additional recruiter blog posts to help you take the next step in your career:
9 Things You Should Do Within the First 72 Hours of Losing Your Job
5 Steps to Making a Career Change
What Does a Headhunter Really Need to Know About You?
IQ PARTNERS is an Executive Search & Recruitment firm in Toronto. We help companies hire better, hire less & retain more. We have specialist teams of recruiters in Financial Services & Insurance, Marketing Communications & Media, Emerging Tech & Telecom, Consumer Goods & Retail, B2B & Industrial, Technology, Accounting & Finance, HR & Operations and Mining & Engineering. IQ PARTNERS has its head office in Toronto and operates internationally via Aravati Global Search Network. Click here to view current job openings and to register with us.