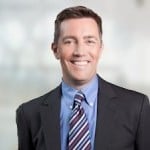 By Bruce Powell, Founder & Executive Recruiter
All employees want to work for the best companies, and all companies want to be regarded as a top company to work for.
LinkedIn recently unveiled a list of the top companies that LinkedIn members want to work for now. Using LinkedIn data, these are considered to be the best companies in the U.S. at attracting and keeping top talent.
"It's the first-ever list that ranks the most sought-after companies by professionals in the world right now based on the billions of actions taken on LinkedIn by our 433+ million members," says Catherine Fisher on the LinkedIn Official Blog.
Top 40 Companies Where Professional Want to Work
Here are the top companies that professionals want to work for:
Google

Salesforce

Facebook

Apple

Amazon

Uber

Microsoft

Tesla

Twitter

Airbnb

Netflix

Stryker

Visa

Adobe

Workday

Pandora

Under Armour

Tableau

Black Rock

Coca-Cola

Epsilon

Dell

McKinsey & Co.

Deloitte

Box

McKesson

Goldman Sachs

JLL

Edelman

Estee Lauder

Starbucks

Splunk

Viacom

Live Nation

HBO

Leidos

Fox

Cisco

Yelp

Morgan Stanley
It's no surprise that internet, technology and entertainment companies make up the bulk of the list, especially the top 10. Companies like Google and Facebook are well known for their unique and appealing organizational culture and employee perks.
How to Get a Job at the Best Companies to Work For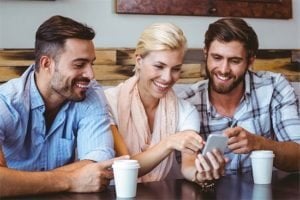 Perhaps the biggest takeaway from this LinkedIn study is not the just the list of companies to work for, but the insights they uncovered about what these companies look for in candidates during the recruiting process.
LinkedIn found that top companies want candidates who are:
1. Knowledgeable and passionate about the company brand: Companies want candidates who know the brand, use their products, and have a passion for the company mission and vision.
2. True to themselves: Companies are looking for people with a diverse skillset and perspective. They want people who think outside the box, are innovative, and creative.
3. Prepared and organized for the job interview: Companies want candidates who know their company, know the industry and know their strengths.
Learn More About Being a Top Candidate
If you want to stand out in the crowd and be a top candidate in your industry, here are some insightful blog posts from our recruiters that will help you with your career goals:
Do You Have the Top Skills Companies Want in Future Candidates?
How to Market Yourself as a Top Marketing Candidate
5 Ways to Be Memorable at Networking Events
4 LinkedIn Profile Mistakes That Could Hurt Your Job Search
IQ PARTNERS is an Executive Search & Recruitment firm in Toronto. We help companies hire better, hire less & retain more. We have specialist teams of recruiters in Financial Services & Insurance, Marketing Communications & Media, Emerging Tech & Telecom, Consumer Goods & Retail, B2B & Industrial, Technology, Accounting & Finance, HR & Operations and Mining & Engineering. IQ PARTNERS has its head office in Toronto and operates internationally via Aravati Global Search Network. Click here to view current job openings and to register with us.