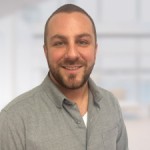 By Adrian Robinson, Toronto Marketing Recruiter
Marketers know how to sell. They know how to create a connection between a product or service and make it as appealing as possible to the market they are targeting.
In theory, these skills should also apply to their career aspirations. Marketers should be able to market themselves as a top marketing candidate. If you want to land your dream job and work with a top marketing firm, you need to be able to sell yourself to the organizations you want to work for.
Being a top candidate is more than simply having a good resume and lots of experience. It is about going above and beyond and being a key player in the marketing space. Marketing is not just what you do, it is part of your identity and who you are.
Advice from Top Marketers to Become a Top Marketing Candidate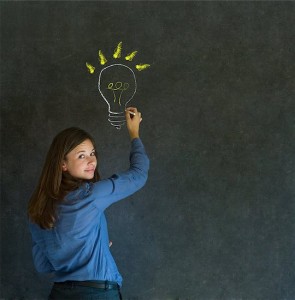 When asked about the best marketing advice they had ever received by Cool Marketing Stuff, here is what a few of the top marketing minds in the business had to say:
"The best marketing career advice I have is never stop learning and experimenting. Marketing is constantly changing. The second you start relying on the old techniques you used to use and stop learning new things, is the second you start getting lower performance and become less valuable to your company. Make sure you are always watching for new trends, learning new things, and experimenting with new techniques." –Mike Volpe, VP of Marketing at Hubspot
"What makes marketing the best career in the world is that is it ever-evolving. There's always a new insight, new tool or tactic. So if you want to be at the top of your game and really be someone your clients love and rely on — keep learning. Read, write, listen. Every day." –Drew McLellan, Top Dog at McLellan Marketing Group and author of the blog Drew's Marketing Minute.
"Go, start something. Don't wait." –Seth Godin, author of Linchpin and Seth's Blog
3 Ways to Market Yourself as a Top Marketing Candidate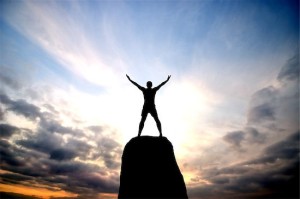 1. Be a marketing junky: The marketing industry changes so frequently that you have to stay on top of the latest trends, news and marketing tools that become available not only to be a top candidate, but to do your job well and create effective and engaging marketing campaigns. So, be a marketing junkie. Read the top industry blogs and publications.
2. Establish a personal brand: Online marketing has changed the role of marketing in the sense that you can be a marketer but also have a personal marketing brand. Establish your personal brand as a marketer by blogging, getting involved in social media and working on establishing yourself as an expert.
3. Specialize: Sure, you need to have well rounded marketing skills, however, marketing has become such a broad industry that you need to have an area of specialization. It's no longer enough to say that you specialize in digital marketing. Your specialization needs to be more focused – for example: social media marketer, SEO copywriting, display advertising, etc.
For more tips and insights from our marketing recruiters, check out our Hello Headhunter blog and read:
3 Marketing Career Tips from a Headhunter
Outlining the Ever Changing Landscape of Marketing Careers
The 3 BIGGEST Challenges Marketers Face in Today's Marketplace
4 SIMPLE Yet EFFECTIVE Ways to Improve Your Marketing Skills
……………………………………………..
IQ PARTNERS is an Executive Search & Recruitment firm with offices in Toronto and Vancouver. We help companies hire better, hire less & retain more. We have specialist teams of recruiters in Financial Services & Insurance, Marketing Communications & Media, Emerging Tech & Telecom, Consumer Goods & Retail, B2B & Industrial, Technology, Accounting & Finance, HR & Operations and Mining & Engineering. IQ PARTNERS has its head office in Toronto and operates internationally via Aravati Global Search Network. Click here to view current job openings and to register with us.