Social media has become an essential recruiting tool, and LinkedIn is leading the way.  94% of recruiters use LinkedIn to find potential candidates and seek out recruiting opportunities, and about three quarters of recruiters plan to invest more into social recruiting in the coming years.
Poor LinkedIn Profile = Lost Recruitment Opportunity for Job Seekers
If your LinkedIn profile (and other social networks) are not up to date and optimized, you could be passed over – potentially hurting your opportunity to get recruited, secure job interviews, and find a job in your industry.
"When it comes to recruiting, social networks aren't going anywhere. The 2015 U.S. Recruiting Trends report from LinkedIn Talent Solutions found that 36% of U.S. recruiters say that social and professional networks are among the most important and long-lasting trends in recruiting for professional roles, and 43% said that recruiting will become more like marketing over the next 5 to 10 years," says Gwen Moran on Fast Company.
The same can be said for the Canadian recruiting industry – LinkedIn will continue to play a significant role in the recruiting process, and most candidates realize this – however, they are also making a number of costly mistakes that could hurt their job search:
1. Having a private LinkedIn profile
Don't make things more difficult for recruiters. They look at countless LinkedIn profiles each week, and if they can't see your information because you have a private account, they are more likely to skip over you than contact you for more information. Sure, you don't want your employers to see you are looking, but you can adjust your settings so they can't see what you are up to.
2. Poor or untargeted recommendations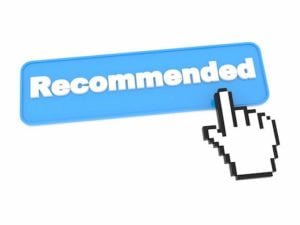 The recommendations feature is a great way to provide testimonials and references for your previous work. However, quality is more important than quantity. Having 15 recommendations that say, "Great person, easy to work with" or something similar doesn't say much about you as a potential job candidate. It could also signal to recruiters that you aren't noteworthy and your references didn't have much to say about you.
Carefully select whom you ask for recommendations, and if possible, provide them some guidance about what you would like them to focus on – (e.g., hard vs soft skills, experience, work on a particular project). This will provide you with more detailed and valuable recommendations – the types of recommendations recruiters are looking for!
3. Accepting every connection request
This may seem counter-intuitive, but LinkedIn is not Facebook. Having more connections is not always better for your job search. It's more important to have connections who are related to your industry. Recruiters will look for this, and being well connected in your industry may get your foot in the door.
4. Not using references from other sources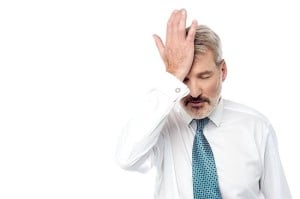 Not every job reference will come from LinkedIn. Even though you may have received a testimonial, letter of recommendation or reference from a source outside of LinkedIn doesn't mean you can't add it to your profile. If you think it provides recruiters with valuable insight into your abilities and could help you get a call for an interview, add it to your profile in your summary.
Read more advice from our Toronto headhunters about how to use LinkedIn to get recruited:
How to Get Found by a Headhunter on LinkedIn
Headhunter Insights: Your LinkedIn Profile is Not Facebook
IQ PARTNERS In The News: Randy Quarin In The Globe And Mail On LinkedIn & Recruiting
……………………………………………..
IQ PARTNERS is an Executive Search & Recruitment firm with offices in Toronto and Vancouver. We help companies hire better, hire less & retain more. We have specialist teams of recruiters in Financial Services & Insurance, Marketing Communications & Media, Emerging Tech & Telecom, Consumer Goods & Retail, B2B & Industrial, Technology, Accounting & Finance, HR & Operations and Mining & Engineering. IQ PARTNERS has its head office in Toronto and operates internationally via Aravati Global Search Network. Click here to view current job openings and to register with us.