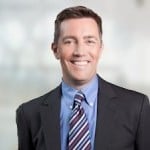 By Bruce Powell, Founder & Executive Recruiter
The skills employers seek are ever-evolving. While core skills such as effective communication, project management, people skills, and skills that are specific to your career specialization will always be a requirement, there is an ongoing change in other skills that companies want from job candidates.
20 years ago, digital marketing was in its infancy and social media was still yet to be invented, but today almost every job you encounter requires you to at least have some knowledge of digital marketing and social networking. With so much happening on the digital side of things, it's realistic to expect a more rapid change in skill requirements.
"Five years from now, over one-third of skills (35%) that are considered important in today's workforce will have changed," says Alex Gray on World Economic Forum.
"Some jobs will disappear, others will grow and jobs that don't even exist today will become commonplace. What is certain is that the future workforce will need to align its skillset to keep pace," he adds.
Top Skills That Will Be in Demand by 2020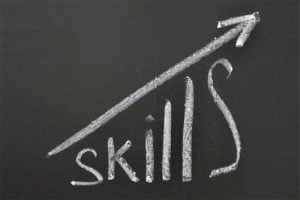 A report called "The Future of Jobs" by the World Economic Forum recently examined skills, employment and workforce strategies for the future and has compiled a list of the top skills that will be in demand by 2020. They also compared these future skills to the current top skills sought out by employers.
Here are the top 10 skills in 2015:
Complex problem solving

Coordinating with others

People management

Critical thinking

Negotiation

Quality control

Service orientation

Judgment and decision making

Active listening

Creativity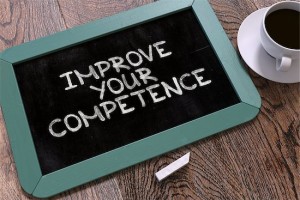 Now, compare current skills to the skills that will be in demand in 2020:
Complex problem solving

Critical thinking

Creativity

People management

Coordinating with others

Emotional intelligence

Judgment and decision making

Service orientation

Negotiation

Cognitive flexibility
As you can see, problem solving, creativity and critical thinking will become even more important. New skills to the list – emotional intelligence and cognitive flexibility – are a product of changing work environments and the need for professionals to be able to read people, situations, and understand a variety of concepts and strategies in a fast paced and ever changing environment will be increasingly important.
"Change won't wait for us: business leaders, educators and governments all need to be proactive in up-skilling and retraining people so everyone can benefit," adds Gray.
Learn more about the professional skills you will need to be successful in the future by checking out these posts by our headhunters in Toronto:
Should You Hire for Personality or Skill?
3 Things You MUST Do When a Headhunter Unexpectedly Recruits You
Common Job Interview Questions You Need to be Ready to Answer
……………………………………………..
IQ PARTNERS is an Executive Search & Recruitment firm with offices in Toronto and Vancouver. We help companies hire better, hire less & retain more. We have specialist teams of recruiters in Financial Services & Insurance, Marketing Communications & Media, Emerging Tech & Telecom, Consumer Goods & Retail, B2B & Industrial, Technology, Accounting & Finance, HR & Operations and Mining & Engineering. IQ PARTNERS has its head office in Toronto and operates internationally via Aravati Global Search Network. Click here to view current job openings and to register with us.