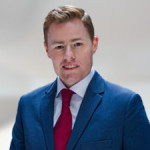 By Ross Campbell, Toronto Financial Services & Insurance Recruiter
Ah, yes, the group interview – one of the most challenging for finance job candidates to prepare for, but one of the most convenient for companies.
From a company perspective, group interviews make sense, especially if you have limited hiring resources and time. It is an effective way to bring in a number of candidates, weed out the people who are not a good fit and then move on to the next phase of the hiring process.
"By getting all potential candidates together in one room, employers save time and manpower money. Watching applicants operate in a group setting also offers them a great insight into each person's sense of teamwork and ability to interact with others. It also provides an opportunity for comparison and benchmarking," says Phoebe Spinks on Undercover Recruiter.
However, as a job candidate, it's not something that many look forward to. They are tough to prepare for because you don't know who the other candidates are, how they are going to act and respond to questions, or how they can impact you.
It can also interfere with your ability to communicate who you are, your financial skills and experience, and what you can offer to the company. If you are a passive person, you risk getting overpowered. If you have an aggressive personality, you risk coming off as too domineering.
Tips For Successful Group Interviews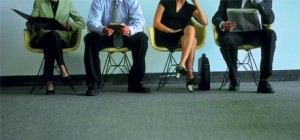 If you have a group interview coming up, here are a number of tips to put the best foot forward and get a call back to the next round of interviews:
1. Dress for success: A great first impression matters. You need to look the part. As a finance professional, a well-fitting suit will do the trick.
2. Show confidence: Having a confident, but not cocky, demeanor during the interview will prove that you have what it takes.
3. Mind your body language: Even when you are not talking or the focal point of the conversation, you are still being evaluated. Maintain eye contact with those talking, sit up straight, take notes, and be actively engaged in the process.
4. Let your personality shine: As much as a company is looking for a candidate with the right skills, they also want someone with a personality that fits their organizational culture. Be prepared to participate in ice breakers, and use this time as an opportunity to show your personality.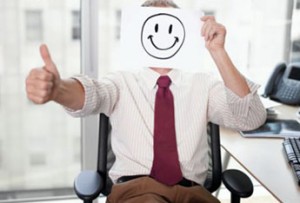 5. Don't forget the follow-up: Once the interview is complete, thank the interviewers for their time, and make sure they have a copy of your CV. The next day, send a thank you email and thank them again for the opportunity.
Get more insights about successful job interviews from our Accounting and Finance Toronto recruiters by checking out:
5 Headhunter Approved Tips to Become a Rockstar Finance Job Candidate
An Overview of the Top Jobs in Accounting & Finance in 2016
……………………………………………..
IQ PARTNERS is an Executive Search & Recruitment firm with offices in Toronto and Vancouver. We help companies hire better, hire less & retain more. We have specialist teams of recruiters in Financial Services & Insurance, Marketing Communications & Media, Emerging Tech & Telecom, Consumer Goods & Retail, B2B & Industrial, Technology, Accounting & Finance, HR & Operations and Mining & Engineering. IQ PARTNERS has its head office in Toronto and operates internationally via Aravati Global Search Network. Click here to view current job openings and to register with us.