Finance and accounting jobs are popular career choices. There is a wide selection of career options and titles within the finance industry, and finance careers in other industries. Whether you are a new graduate, looking for a promotion, it's time to move on the next chapter in your career, or even if you are happy where you are, it's important to keep an eye on the top jobs and opportunities in your profession.
As we look at the year that was and set our career goals and objectives for 2016, it's important to understand where the job market is and what it has to offer finance and accounting professionals. We have put together a list of some of the top jobs in the industry:
The Year That Was: Canadian Business' Canada's Best Jobs in 2015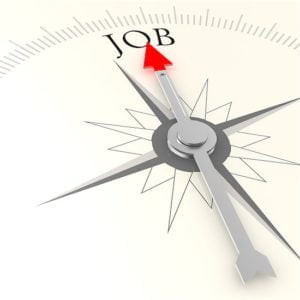 According to the Canadian Business Top 100 Jobs list, there were a number of financial and accounting jobs that made the list. For finance professionals, this is a great place to start with a job search. The accounting and finance jobs that made the list were:
Financial Administrator

Real Estate and Financial Manager

Accounting Executive

Accounting Consultant

Financial Analyst
Many of these titles will likely continue to be popular career options in 2016 and beyond.
Looking Ahead: The Top Accounting and Finance Jobs for 2016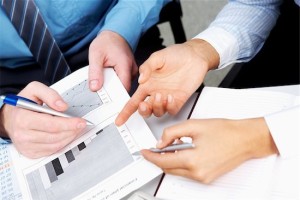 If you are looking for a job in accounting or finance this year, the following positions are predicted to be in high demand:
1. Accounting clerk: Provide support to help organizations meet financial obligations
2. Accounts payable: Prepare and keep financial transaction up to date
3. Bookkeeper: Maintain accounting books and financial records for companies
4. Collections specialist: Working for a collections agency, you will provide administrative support for business operations
5. Financial analyst: Analysis of financial data and forecasting of future results
6. Staff accountant: Work with senior accountants to prepare for audits
7. Tax accountant: Preparing federal and provincial tax returns for businesses and individuals
8. Mortgage and loan professional: Work with homeowners to secure mortgages, loans, and other financial products
Regardless of where you are in your career, there are opportunities for finance professionals.
Learn more about careers in the finance and accounting industry in Toronto by reading:
5 Must Have Characteristics of Successful Financial Job Candidates
6 Job Search Predictions for 2016
5 Step to Making a Career Change
……………………………………………..
IQ PARTNERS is an Executive Search & Recruitment firm with offices in Toronto and Vancouver. We help companies hire better, hire less & retain more. We have specialist teams of recruiters in Financial Services & Insurance, Marketing Communications & Media, Emerging Tech & Telecom, Consumer Goods & Retail, B2B & Industrial, Technology, Accounting & Finance, HR & Operations and Mining & Engineering. IQ PARTNERS has its head office in Toronto and operates internationally via Aravati Global Search Network. Click here to view current job openings and to register with us.