These days, people are not just looking for a job that pays the bills – they are looking for a career that aligns with their goals and interests; something that provides meaning and value to their life. Although it's nice to think we all land in the perfect career the first time, the truth is many of us do not.  If you are one of these individuals – you are not alone. In fact, a number of studies suggest that the average person goes through 5-7 career changes in their lifetime.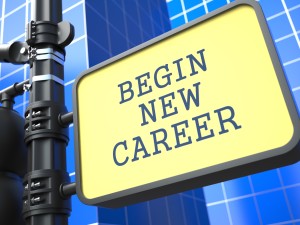 When it comes to a career change, the biggest hurdle is learning how to actually make the move. Here's a list of tips that will help you tackle a change and determine what you need to jump into the perfect career.
1. Assess your current career situation.
Some people know right away what career they want to jump to. However it's quite common not to know exactly what the change you want looks like. Before making any decisions, take some time assess your current career situation and determine what it is you like and don't like about it. This will help ensure any move you make is aligned with what you are most passionate about. If you already know the exact career you are looking to move to, this step will also help you understand what related skills you have that will be help you make the change.
2. Do your research (part 1): Get networking!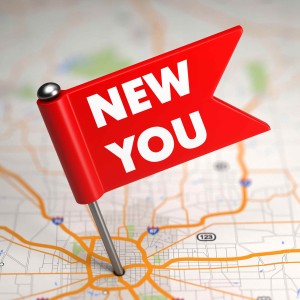 Once you have an idea of your next step, it's important to do your research and find out all there is to know about this new potential career of yours. Find out who is currently working in these roles today, talk to your networks, join meet-ups – do whatever you can to gain access to professionals that can give you some insight.
Also – don't ever hesitate to reach out to someone via LinkedIn for information on their career.  You would be surprised how willing people are to provide details on their journey and/or guidance (everyone in their career has been helped out at one point). Once you get in front of these types of professionals, ask them questions about how they got to where they are, and advice on what you could do to make the change (i.e. education programs, volunteer work, etc.)
Headhunters can also be a great source for industry information. Typically they cannot help candidates make a career change, but they can provide information on the market and industry (salaries, company names, etc.) to help with your research.
3. Do your research (part 2): Be realistic.
It's important to determine if the career switch you are looking to make is a realistic option that aligns with your current life situation. For example – if you need to go back to school – is this something you can realistically manage with your current schedule?  Financials are another aspect to look at. Often enough, you may have to consider taking a pay cut to make a career move, and/or invest in education courses to get to where you want to be. These are all things that must be reviewed and considered before beginning a career transition.
4. Set out a roadmap.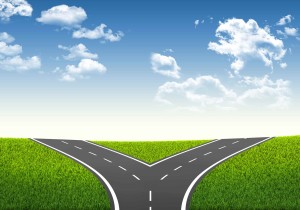 Now that you know you are ready to make a change, its go time! Set out a detailed plan on what you need to do to get in the driver's seat of your new career.  The number of steps will depend on how big the career change. No matter what – set deadlines, and hold yourself accountable to them so you can get where you want to be.
5. Stay positive!
No career change is easy. It's important to stay positive, and be patient – especially with yourself. Remind yourself of your passions and why you are looking to make the switch and keep at your roadmap.
………………………..
If you're ready to make a career change in 2016, take a look at our current job opportunities and more tips from a headhunter.
IQ PARTNERS is an Executive Search & Recruitment firm with offices in Toronto and Vancouver. We help companies hire better, hire less & retain more. We have specialist teams of recruiters in Financial Services & Insurance, Marketing Communications & Media, Emerging Tech & Telecom, Consumer Goods & Retail, B2B & Industrial, Technology, Accounting & Finance, HR & Operations and Mining & Engineering. IQ PARTNERS has its head office in Toronto and operates internationally via Aravati Global Search Network. Click here to view current job openings and to register with us.