A common concern with which many job seekers struggle when considering working with a headhunter is how much information they should offer up. What does a headhunter really need to know? What information do I need to tell them? What information should I withhold?
The truth is you can tell them as much or as little as you want, but if you are not upfront and honest, you risk hurting your relationship with them and losing out on a source of leads for potential jobs in your field.
"Not being completely honest about experience, qualifications and skills could hurt your chances for securing a job. Recruiters use the information you provide to match you to opportunities. If you are not honest, they could be matching you to positions that are not right for you," says Bruce Powell, Founder & Executive Recruiter.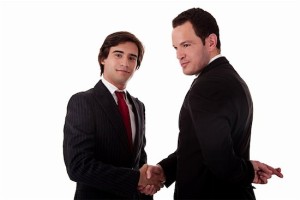 This is not where the problem lies – most people have no problem providing a cover letter and resume outlining their current level of experience, skills and qualifications. This is the information, at its core, that will help recruiters understand the types of careers you are seeking, are qualified for, and it's the information they will use to match you to potential opportunities.
The problem lies with the other information related to your job search. Many candidates withhold information about their personal job search. They tend to withhold information about:
Who else they are interviewing with – Recruiters can use this information to ensure there is no duplication, or they could even expedite the process of getting an interview if they have a connection with the company.
References – References provide recruiters with some context for the job search. They give them more information about the candidate, helping them to better understand who they are and the type of position they are seeking.
Current salary – Recruiters often use this as a basis to understand the level of compensation you are looking for in a new position. If you want to target a higher salary range, make that clear.
Remember that headhunters will check you out. They will look at your LinkedIn profile and other social media accounts, and they will Google you to see what they can find. They will be able to get a good idea of whether or not you are being completely honest with them.
At the end of the day, do you have to tell them everything? No. But why withhold information and risk hurting your relationship with a recruiter who could be your main source of securing interviews with the top companies in your industry?
Check out our Tips from a Headhunter for Job Seekers blog category and these articles:
How to Get Found By a Headhunter on LinkedIn
How to Ace a Skype Interview with a Headhunter
……………………………………………..
IQ PARTNERS is an Executive Search & Recruitment firm in Toronto. We help companies hire better, hire less & retain more. We have specialist teams of recruiters in Financial Services & Insurance, Marketing Communications & Media, Emerging Tech & Telecom, Consumer Goods & Retail, B2B & Industrial, Technology, Accounting & Finance, HR & Operations and Mining & Engineering. IQ PARTNERS has its head office in Toronto and operates internationally via Aravati Global Search Network. Click here to view current job openings and to register with us.