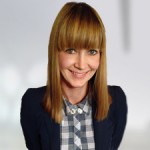 By Catherine Lund, Toronto Marketing Recruiter
Having great references is essential if you want to land your dream job and make the ascent up the corporate ladder. While most job candidates are diligent with polishing their resume and cover letter and updating it each time they go on a job interview, many also overlook the importance of maintaining good references over the long term.
Lately I've had a lot of candidates who couldn't provide references for a variety of preventable reasons. Candidates have lost touch with their references, contact information has changed, or their references are simply no longer relevant to the type of job they are seeking.
When was the last time you updated your list of references? More importantly, when was the last time you actually talked to your references? Many people ask for a reference, add them to their list and that's it. However, as you get further along in your career, what your references have to say could make or break a company's decision to hire you.
4 Ways To Maintain An Outstanding Reference List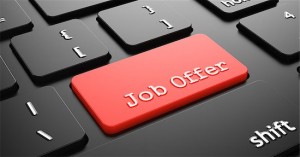 Rather than scrambling to throw together a list of references and connect with previous colleagues, putting in a little time and effort as things change in your career will help you maintain an outstanding list of references.
Here is how to do it:
1. Stay in contact: Treat your references you would treat other colleagues. Keep in touch with them on a regular basis. Send them an email here and there, chat with them on social media, and even consider catching up in person from time to time to keep your relationship with them strong.
2. Review and replace: Who you use as your references will change as your careers evolve. The references you used when you first started your career are likely very different from what they will be when you have 25 years of experience. Review your references and replace them with more relevant ones as you take steps in your career.
3. Always pick professional over personal: Professional references are always better. Sure your friends or family will say nice things, but they seldom can communicate your value as a professional.
4. Diversity is important: Having a diverse list of references will provide prospective employers with a more holistic view of what you can offer. For example, you may want to have references from a boss, co-worker, or a mentor. You could also have references that can speak to the difference skills you can offer, or the different industries you have worked in.
Read more tips from our Toronto headhunters for job seekers by reading:
15 Recruiter Insights for Preparing for a Job Interview
9 Things You Should Do Within the First 72 Hours of Losing Your Job
……………………………………………..
IQ PARTNERS is an Executive Search & Recruitment firm with offices in Toronto and Vancouver. We help companies hire better, hire less & retain more. We have specialist teams of recruiters in Financial Services & Insurance, Marketing Communications & Media, Emerging Tech & Telecom, Consumer Goods & Retail, B2B & Industrial, Technology, Accounting & Finance, HR & Operations and Mining & Engineering. IQ PARTNERS has its head office in Toronto and operates internationally via Aravati Global Search Network. Click here to view current job openings and to register with us.