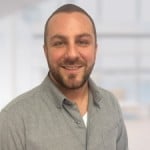 By Adrian Robinson, Toronto Marketing Recruiter
Given how challenging finding, attracting and hiring great marketing talent can be in today's competitive landscape, it's important that companies then ensure they retain those key hires.  Having an effective onboarding process plays a critical role in ensuring you keep those new marketers for the long haul.
Proper onboarding sets the tone. It establishes what is expected of your new hire, helps to communicate your organizational culture and should provide a sense of motivation for new hires to ramp up as quickly as possible and become an engrained part of your company.
"The first 90 days are the right time to introduce hires to new colleagues, share with them your expectations, and help them to understand the specific values your company espouses. Do you value work ethic above all else? Now's the time to drive that point home. Does excuse-making set your teeth on edge? If so, tell them. It will create more transparency around how they (and you) work," says Maren Hogan on Forbes.
What the Numbers Say About the Importance of Onboarding
Onboarding has been studied in great detail. Here is what the numbers say about the importance of onboarding:
The Typical Onboarding Processes
 "While an onboarding program can include many different types of activities, the overarching goals of the program should be to teach new hires what their jobs entail and integrate them into the organization and its culture," says Autumn D. Krass on eremedia.com.
A typical onboarding process will involve some or all of these tasks:
Completion of HR forms and documentation

Employee development and coaching

Discussion of performance goals, and management

Training on the company's products, services, and clients

Assignment of an onboarding coach or mentor

Discussion and training in regards to company culture, values, and strategy
While the actual process of how companies onboard new employees will vary, completing it allows companies to learn more about their new hire and allows new people to assimilate more quickly to company culture. Check out this comprehensive onboarding checklist from Cloudwards for tips and tricks to make hiring painless.
The Benefits of Effective Onboarding
When onboarding is done correctly, it benefits the employee and the organization in a number of key ways:
Higher job satisfaction

Greater commitment to the company

Lower turnover rates

Increased performance

Less stress and realistic expectations for both parties
Headhunters can help you find the right person, but you need to onboard them effectively. Learn more about the value of using a headhunter in Toronto for your job search by reading:
4 Telltale Signs of a Good Recruiter
5 Myths About Engaging a Headhunter
What Can A Headhunter Do To Improve My Job Search?
……………………………………………..
IQ PARTNERS is an Executive Search & Recruitment firm with offices in Toronto and Vancouver. We help companies hire better, hire less & retain more. We have specialist teams of recruiters in Financial Services & Insurance, Marketing Communications & Media, Emerging Tech & Telecom, Consumer Goods & Retail, B2B & Industrial, Technology, Accounting & Finance, HR & Operations and Mining & Engineering. IQ PARTNERS has its head office in Toronto and operates internationally via Aravati Global Search Network. Click here to view current job openings and to register with us.