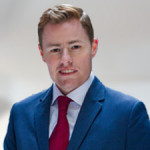 By Ross Campbell, Toronto Financial Services & Insurance Recruiter
Non-compete clauses are a common part of many employment contracts. They are in place to protect a company's best interests and ensure trade secrets and confidential information don't make their way to competitors when an employee departs.
But are they really necessary anymore? Are they fair? As a finance professional, are they something that you should request a potential employer remove from your employment contract?
The last thing you want to do is be restricted in your job search should you be fired. This is why many finance and accounting professionals seek out legal advice about non-compete clauses if they are part of an employment package.
Non-Compete Clauses Are Difficult to Enforce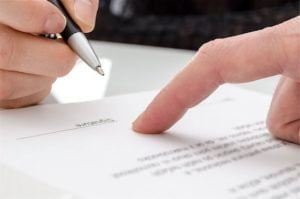 While companies still use them, the truth is that most non-compete clauses are excessive in nature. This also makes them difficult to uphold.
Lawyer Colleen Hoey discusses why they are difficult to enforce:
"As a general rule, the courts in Canada have considered clauses which restrict a former employee from working in their chosen field as contrary to public policy. The reason is that stopping someone from competing interferes with individual liberty and restricts open competition. Consequently, non-competition clauses included in regular employment contracts are difficult to enforce."
Since they are difficult to enforce, finance companies should give some serious thought whether or not a clause should be included in the contracts they give to their employees. Is including one really worth a court battle that you will likely lose? Probably not.
An Alternative Solution – A Non-Solicitation Agreement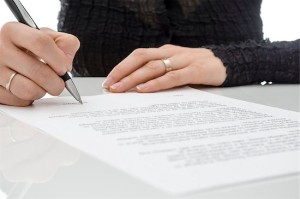 Many forward thinking companies are skipping the non-compete clauses, especially for lower level employees, and including a more effective and fair non-solicitation agreement in their employment contacts.
"Far more favourable in the courts' eyes are non-solicitation agreements, which prevent workers from actively calling on former clients or co-workers, and confidentiality clauses, which bar people from divulging trade secrets. Neither prevents an employee from working for a competitor," says Deborah Aarts on profitguide.com.
Should You Include Non-Compete Clauses?
In most situations, a non-compete clause is more hassle than it is worth. The average employee – such as accountants, financial managers, bookkeepers – probably does not require a non-complete clause.
Consult your lawyer and discuss the merits of including or excluding a non-compete clause for your financial professionals.
Learn more about careers in the finance and accounting industry in Toronto by reading:
5 Must Have Characteristics of Successful Financial Job Candidates
6 Job Search Predictions for 2016
5 Step to Making a Career Change
……………………………………………..
IQ PARTNERS is an Executive Search & Recruitment firm with offices in Toronto and Vancouver. We help companies hire better, hire less & retain more. We have specialist teams of recruiters in Financial Services & Insurance, Marketing Communications & Media, Emerging Tech & Telecom, Consumer Goods & Retail, B2B & Industrial, Technology, Accounting & Finance, HR & Operations and Mining & Engineering. IQ PARTNERS has its head office in Toronto and operates internationally via Aravati Global Search Network. Click here to view current job openings and to register with us.