The goal of hiring is to find the best talent possible – the person(s) that will help fill the void in your company and help you meet your objectives. However, with so much competition, and with recruiting practices ever-evolving, it can be difficult to stay on top of things – and difficult to find the talent you need for your company to thrive.
Top 5 Recruiting Trends
If you want to hire the right people and constantly attract the right candidates to your organization, pay attention to these recruiting trends:
1. Think mobile: People are always on the go, meaning they are increasingly using their phones for everything – social media, internet and looking for jobs. Make sure that your company can connect with talent who are looking for career moves on mobile – ensure your website is mobile friendly, try mobile ads and other ways to optimize your mobile presence.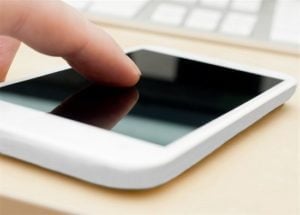 2. Candidates will have even more power: Candidates will continue to use their leverage to explore new career opportunities and negotiate with companies to establish benefits and other perks. Be ready to negotiate with top talent in your industry.
3. More focus on employer branding: While this has been growing for some time, expect 2017 to be the year where companies come to the realization that it's a candidate's market, and they need to focus on selling the company brand when recruiting to attract top talent.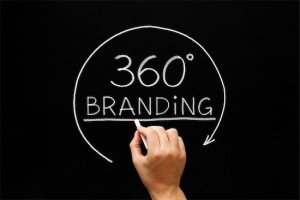 4. Think short term: Traditionally, when hiring, you are looking for a full-time employee. But things are changing, and forward thinking companies are now recruiting employees on a short term basis – for specific projects, specialized roles, and short-term contracts, even at the executive level.
5. Data will play a bigger role: Using data to make recruitment decisions and to assess a candidate's fit will take on a more prominent role. Data, when used the right way, can help your company improve hiring efficiency. Use the data you have access to about your candidates to make more informed decisions.
Following these trends and seeing if they can improve your hiring efforts will help your company get the edge on your competition.
Read More Recruiting Trends
Want to learn more about recruiting trends? Check out these insightful blog posts from our headhunters:
Recruiting Trends: Happy Employees Are Considering Leaving
Recruiting Trends: MOST of Your People Are Willing to Leave
Recruiting Trends in 2017: Where to Focus Your Recruitment Efforts
IQ PARTNERS is an Executive Search & Recruitment firm supporting clients across the country. We help companies hire better, hire less & retain more. We have specialist teams of recruiters in Financial Services & Insurance, Marketing Communications & Media, Emerging Tech & Telecom, Consumer Goods & Retail, B2B & Industrial, Technology, Accounting & Finance, HR & Operations and Mining & Engineering. IQ PARTNERS has its head office in Toronto and operates internationally via Aravati Global Search Network. Click here to view current job openings and to register with us.