By Catherine Lund, Toronto Marketing Recruiter
Looking for a marketing job in 2017? You're not alone. There are plenty of seasoned marketing professionals, millennials looking to get their marketing career off to a good start and other professionals making the transition to marketing, all of whom are vying for the same marketing jobs.
Want to get an edge over the competition?
Pay attention to the digital marketing trends for 2017. Why? These trends will have a big impact on a company's approach to hiring, the type of marketing skills they are looking for and the type of people they are looking to hire. Arming yourself with this knowledge can help you focus your search for a marketing job.
Digital Marketing Trends for 2017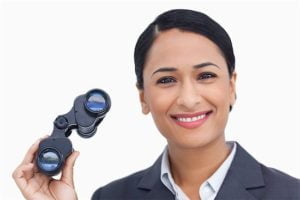 So, what are the top digital marketing trends you should be paying attention to? Smart Insights have put together a list of the top trends in marketing. Here are some of the most important trends that could impact your marketing job search this year:
1. Top Rated Digital Marketing Techniques
Understanding where the industry is going is essential. Smart Insights, through a survey of their marketers, identified the following as the top digital marketing techniques:
Content marketing

Big data

Marketing automation

Mobile marketing

Social media marketing
Expect there to be more opportunities in these areas as companies make strides to expand efforts in the above areas.
2. Content Marketing Remains a Key Area of Focus
Companies continue to expand their content marketing efforts, removing the "fad" label as more companies are taking a strategic approach in how they create content as part of their marketing efforts.
3. Social Media Marketing Continues to Evolve
While social media isn't going anywhere, it is changing. As traditional platforms such as Facebook are somewhat declining, newer platforms (Snapchat, Instagram) are emerging, and companies are changing their approach to capitalize on this trend. Expand your social marketing skills by learning the skills needed to engage and manage these new platforms.
4. Analytics and Big Data Skills Are In Demand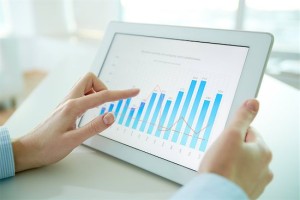 Companies want marketers who have strong analytical skills. Big data marketing applications and the management of these platforms to improve overall marketing efficiency will be a big focus in 2017.
5. Marketing Automation Is Still Untapped
Many companies are still not taking advantage of the marketing automation tools they have at their disposal, so expect many to invest in this area. Smart Insights found that 18% of companies were not using marketing automation at all, 28% of companies were only using basic features, and only 18% were moderately invested in using marketing automation tools. Being skilled at managing these tools and using them in marketing campaigns is something companies will look for when hiring.
Each one of these trends will have an impact on jobs and career opportunities in this area. Understanding how these digital marketing trends will impact job prospects will help you refine your marketing job search and position yourself as an ideal candidate.
Get More Marketing Career Tips and Advice
5 Potentially Career Changing Job Search Resolutions
How Marketers Can Protect Their Personal Brand During Career Changes
Think Twice Before Job Hopping – It Could Hurt Your Marketing Career
Staying in a Job Too Long Can Hurt Your Marketing Career
IQ PARTNERS is an Executive Search & Recruitment firm supporting clients across the country. We help companies hire better, hire less & retain more. We have specialist teams of recruiters in Financial Services & Insurance, Marketing Communications & Media, Emerging Tech & Telecom, Consumer Goods & Retail, B2B & Industrial, Technology, Accounting & Finance, HR & Operations and Mining & Engineering. IQ PARTNERS has its head office in Toronto and operates internationally via Aravati Global Search Network. Click here to view current job openings and to register with us.