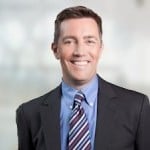 By Bruce Powell, Founder & Executive Recruiter
Was 2016 a down year for you career wise? Is it time to make a change? Are you ready to take the next step in your career? Is 2017 going to be the year where things take off for you professionally?
If you want to have career and job search success this year, then you need to have a plan and goals. Most professionals are generally good at sending out resumes and doing interviews. But there is much more than this to build your career.
Just in case you want to grow professionally and haven't yet defined what you want to achieve this year, our recruiters have put together a list of great job search resolutions to help you better define success in 2017: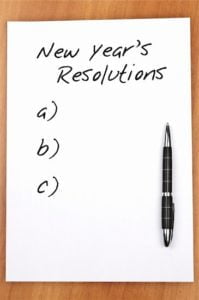 1. Network: You've heard it a million times, but networking is one of the most effective ways to get job leads, meet new people and get new opportunities. What can you do? Join professional associations, go to conferences, and engage with industry professionals online. Make 2017 the year when you take it seriously.
2. Perfect your personal brand: What is your personal brand? How can you help an employer meet their needs? What do you specialize in? Work on your pitch and make it part of how you market yourself to employers. Learn more by reading What's Your Personal Brand?
3. Learn a new skill: Never stop learning. There is always something new to be learned that can help you in your career. Take a course, get a new certification, learn a new skill, or read a few books. All of these things can help you become a more attractive job candidate.
4. Become more visible: Companies are using social media to look for potential job candidates, and they can't find you if you're not there. LinkedIn is a must, but it's also important to have a presence on other social media sites, blogs, and industry websites.
5. Make it a point to follow up: Following up is a lost art. Once you send out your resume or go for an interview, your work is not complete. ALWAYS follow up with companies and recruiters, even if it is just to thank them for their time. You never know where a follow up will lead.
Each one of these job search resolutions will help you get one step closer to your career goals. Now all you need to do is get to work!
Get More Job Search Tips
LinkedIn Survey Outlines Top In Demand Skills for 2017
Unprofessional Habits That Kill Your Chances of Getting the Job
7 Career Accomplishments to Have by the Time You're 30
IQ PARTNERS is an Executive Search & Recruitment firm supporting clients across the country. We help companies hire better, hire less & retain more. We have specialist teams of recruiters in Financial Services & Insurance, Marketing Communications & Media, Emerging Tech & Telecom, Consumer Goods & Retail, B2B & Industrial, Technology, Accounting & Finance, HR & Operations and Mining & Engineering. IQ PARTNERS has its head office in Toronto and operates internationally via Aravati Global Search Network. Click here to view current job openings and to register with us.