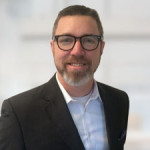 By Gary Hinde, Toronto IT Recruiter

We all have career goals and aspirations. We want to pave our own path for success, leave our mark in our industry and make a name for ourselves. Many of us set out to accomplish these goals at our own pace. Some reach these goals in their 20s, while others achieve them in their 30s or 40s.
While these goals will vary from person to person, there are some common things that most professionals want to accomplish by the time they reach their 30th birthday.
"There are some things that we do recommend getting started on sooner rather than later. Not because some all-knowing career god out there says you have to, but because you'll make your professional future — not to mention day-to-day work life — a whole lot easier," say the editors at The Muse.
Which Career Accomplishment Should You Target by the Time You're 30?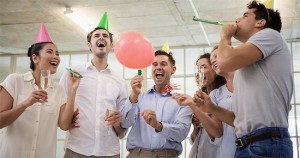 Whether you are fresh out of school, work in marketing, finance or any other industry, here are some important career accomplishments you should have under your belt by the time you turn 30:
1. Have a refined answer for "What do you do?" Having a polished elevator speech will make you memorable when people ask. Plus, it will also force you to have a more defined career focus.
2. Know where you excel: What is your area of specialization? What are you great at? What things do people come to you for? Which skills make you stand out in your industry?
3. Learn how to say "No": Being able to say "no" allows you to stop doing things that are not in alignment with your career goals.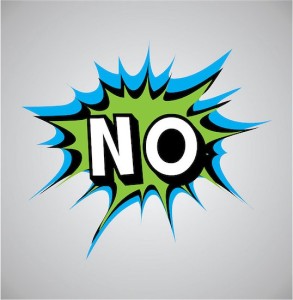 4. Get a mentor or advisor: Having a person or two you can go to and talk with about things that happen in your career will help you navigate the low times and provide you with an outside perspective.
5. Have an awesome LinkedIn profile: A great LinkedIn profile can do wonders for your career, especially if you are ready to make a move. It's the first place people will look when you meet them or if a prospective employer is considering you for a position.
6. Have a killer portfolio: Companies want people who can and have delivered. Being able to produce a professional portfolio of your best work will show people what you are capable of.
7. Know what you want: And know where you want to go with your career. Even if you are not where you ideally would like to be in your career by the time you are 30, having a career plan and knowing where you want to go will help keep you on track to achieve your career goals.
Get more career advice from our Toronto recruiters by checking out:
4 Ways to Seamlessly Jump Back into Your Career After Time Off
3 Tips for Dealing with Job Search Rejection
The Biggest Mistake You Are Making on Your Resume
IQ PARTNERS is an Executive Search & Recruitment firm supporting clients across the country. We help companies hire better, hire less & retain more. We have specialist teams of recruiters in Financial Services & Insurance, Marketing Communications & Media, Emerging Tech & Telecom, Consumer Goods & Retail, B2B & Industrial, Technology, Accounting & Finance, HR & Operations and Mining & Engineering. IQ PARTNERS has its head office in Toronto and operates internationally via Aravati Global Search Network. Click here to view current job openings and to register with us.