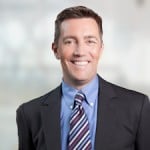 By Bruce Powell, Founder & Executive Recruiter
Rejection is part of the job search process. You are not going to get every job you want, and one should expect to get a few "thanks, but no thanks" responses along the way. It's part of the job hunt – it's also hard not to take it personally.
Rejection Is More Common Than Most Realize
People are rejected or eliminated from contention for many reasons – it could be timing, the company is looking for someone with more experience, or you could even be too qualified for the position.
Here are some stats about job search rejection to explain how common it is:
As many as 75% of applications for a particular job are not qualified for the position

98% of job seekers are eliminated at the initial resume screening

Only the top 2% of candidates make it to the interview stage
One of the reasons you may get so many rejections is because of the jobs you apply for. If you are rejected, know that you are part of the majority of applicants and only a select few will be called for an interview.
How to Deal with Job Search Rejection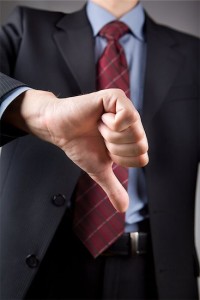 Rejection hurts the most when you don't get a call for a position you really want. There will be times where you feel like you are a great candidate for the position, you have the requirements and experience, and you won't get a call. If you do, you may make it to the interview stage, and not get the job. This is also part of the job search process – and again, try not to take it personally.
So, how do you deal with rejection? Here are some tips to get through it:
1. Give yourself some time to vent: Not getting a job you want is frustrating, and it can definitely cause you to question yourself and feel bad. Accept these feelings. It's okay to feel this way – but only for a short period of time. Give yourself a few hours, or a day or two to feel bad for yourself. Then it's time to move on and continue your job search.
2. Review what happened: Every rejection is a learning experience. What can you take away from the experience? What could you have done better? See if you can get some feedback from the company and connect with the hiring manager. You never know when another position may become available, and if you left a good impression, the company could call you in the future.
3. Resist the temptation to give up: Every interview is one more source of experience. While it's tempting to dwell on what happened, you will be more productive if you focus on the future and the next step in your career.
You are not going to get every job you apply for – if you do, then we'd love to hear about your approach to job interviews!
For the rest of us, here are some insightful blog posts from our Toronto recruiters about the job search process:
What Candidates REALLY Think of the Job Search Process
Do You Have the Perfect Resume?
4 LinkedIn Profile Mistakes That Could Hurt Your Job Search
IQ PARTNERS is an Executive Search & Recruitment firm in Toronto. We help companies hire better, hire less & retain more. We have specialist teams of recruiters in Financial Services & Insurance, Marketing Communications & Media, Emerging Tech & Telecom, Consumer Goods & Retail, B2B & Industrial, Technology, Accounting & Finance, HR & Operations and Mining & Engineering. IQ PARTNERS has its head office in Toronto and operates internationally via Aravati Global Search Network. Click here to view current job openings and to register with us