Most candidates come prepared to an interview, ready to answer the usual questions, like "why do you want this job?" or "what are your biggest strengths?"  That's why it's important for HR professionals and hiring managers to mix it up with unexpected questions to help them get a real sense of the person they're interviewing.
In fact, this is a tried and true method that most top employers use.  Here are some of the most unique interview questions our headhunters ask.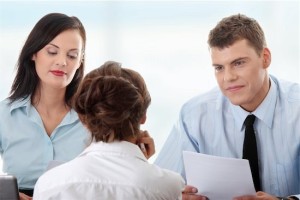 1. Where were you born?
"It always throws people.  They can't believe I'm going that far back and it sets them up to realize the level of detail I'm going to be going into.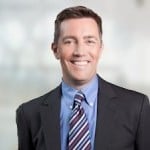 It's also a completely benign question (i.e. there is no right or wrong) and it breaks  the ice, allows them to get talking and opens the flow of conversation.  This isn't a  token inquiry though, I also ask if they have siblings, where they were in the birth  order and what they 'thought' they'd do coming out of high school."
– Bruce Powell, Founder & Executive Recruiter
2. What is the biggest misconception about you?
"It really helps to show what other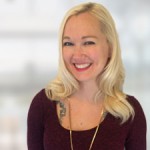 people think or say about them.  For example, if they say 'one misconception about me is that I'm really quiet, but I'm actually quite outgoing outside of work', that gives us some insight into them as a culture fit for our client."
– Carly-Anne Fairlie, Marketing Recruiter
3. Why the iPhone?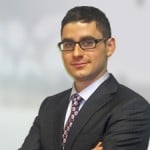 "A tech CEO contact of mine always puts his phone on the table during the start  of an interview and sees if his candidate does the same.  If they do he casually  asks them about their phone and phone choice, to break the ice but also as an  opportunity to understand how they make decisions as well as their approach to  technology. Given how closely we are all tied to our phones he believes that   people's phone selection is very representative of them in a broader sense."
– Matthew Lester, Director & Financial Recruiter
4. What is your favourite…?"
"When interviewing potential internal people, I always ask the following at the very end to try to get to know them a little better: What's your favourite book, favourite band / entertainer, and favourite movie / television show?"
– Gary Hinde, Partner & IT Recruiter
5. If you could live your life over, what one thing would you change?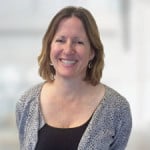 "I'm usually looking to see where there mind goes and what they are focused on,  whether it be money, family, career, etc.  Understanding their focus helps me  make the right match with my client."
– Allison Ritcey, Marketing Recruiter
Learn more about hiring and interviewing by reading some of these blog posts from our Toronto recruiters:
Should You Hire for Personality or Skill?
The Importance of Proper Onboarding of Marketing Professionals
What Can A Headhunter Do To Improve My Job Search?
5 Very Telling Interview Questions To Ask Candidates
IQ PARTNERS is an Executive Search & Recruitment firm in Toronto. We help companies hire better, hire less & retain more. We have specialist teams of recruiters in Financial Services & Insurance, Marketing Communications & Media, Emerging Tech & Telecom, Consumer Goods & Retail, B2B & Industrial, Technology, Accounting & Finance, HR & Operations and Mining & Engineering. IQ PARTNERS has its head office in Toronto and operates internationally via Aravati Global Search Network. Click here to view current job openings and to register with us.