If you are on the job hunt, working with a recruiter is something that you have probably given some thought to. You may have also had some recruiters contact you directly. Working with a recruiter can give you the edge you need to get a call for an interview, find a great career opportunity or expand your professional network – if you approach your relationship with your recruiter the right way.
7 Tips to Get the Most Out of Working with a Headhunter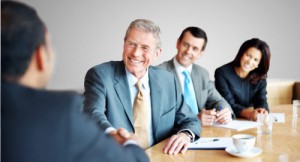 If you decide to work with a recruiter, here are some very important tips you can use as a guide for a successful experience working with a headhunter:
1. Work with a recruiter that specializes in your industry – This ensures you will have a recruiter that has detailed knowledge of the jobs you want.
2. Have questions prepared for recruiters if they contact you – It's important to make sure they are a good fit for you and can help you with your career objectives.
3. Understand that recruiters work for employers, not job seekers – This is an important distinction to understand.
4. Make it easy for recruiters to find you – Be active in your industry, write articles and blogs, keep your social media profiles up to date and establish a personal brand.
5. If you make commitments, keep them – Go on the job interviews you agree to and meet any agreed upon deadlines for sending information to the recruiter.
6. Trust the recruiter – They have the knowledge and experience in hiring for your industry.
7. Always be gracious and thank the recruiter at the end of your interaction with them.
Common Mistakes People Make When Working with Headhunters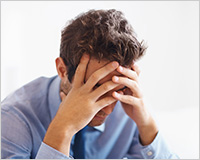 Here are some common tips to avoid to ensure you build a good relationship with your recruiter and get the most out of the experience:
Don't expect your headhunter to do all the work for you

Be honest and don't withhold information

Call a recruiter before you make a career move or leave your current position, not after

Avoid sending a general resume. Be specific about your career objectives
Learn more about working with a headhunter in Toronto by reading these blog posts:
What a Recruiter is Really Thinking When Reading Your Resume (video)
4 Ways to Access the Hidden Job Market (video)
3 Things You MUST Do When a Headhunter Unexpectedly Recruits You
5 Simple Ways to Get a Recruiter's Attention with Your Resume
IQ PARTNERS is an Executive Search & Recruitment firm in Toronto. We help companies hire better, hire less & retain more. We have specialist teams of recruiters in Financial Services & Insurance, Marketing Communications & Media, Emerging Tech & Telecom, Consumer Goods & Retail, B2B & Industrial, Technology, Accounting & Finance, HR & Operations and Mining & Engineering. IQ PARTNERS has its head office in Toronto and operates internationally via Aravati Global Search Network. Click here to view current job openings and to register with us