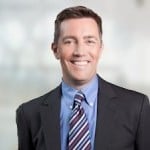 By Bruce Powell, Founder & Executive Recruiter

So, you are looking to adding someone to your marketing team – a pretty common occurrence today. With marketing at the forefront of many successful organizations, having a strong marketing team is essential. Building a strong marketing team starts with hiring the right people.
As we've said many times before, hiring is your opportunity to improve your team, add people with additional skills, and make a difference to the overall performance of your team.
One aspect of the hiring process, especially in marketing, are social media background checks. However, some companies shy away from looking at a candidate's social media because they are fearful of legal repercussions.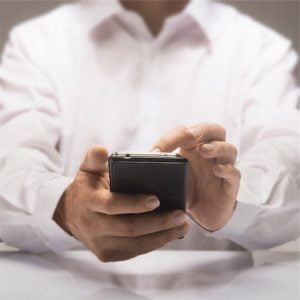 Research from the Society For Human Resource Management found that 76 % of companies don't use social media when doing background checks because of legal concerns. But, with social media playing a huge part in a marketer's career and personal branding, it's difficult not to look.
"Sometimes, lawyers think [businesses] are taking a risk [by looking at social media], but they could be taking a bigger risk [by not looking], because then they hire the person that is dangerous or unproductive," said Jonathan Segal, a partner at Duane Morris LLP in the employment, labor, benefits and immigration practice group, on Business News Daily.
The key is to make sure you conduct social media background checks the right way.
How to Conduct Social Media Background Checks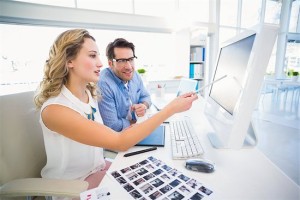 Here are some tips for developing an effective and fair social media background checking process:
1. Establish a social media background check policy: Have a process and apply this process to all marketing candidates. Go through the same steps with each candidate to ensure there is a consistent process.
2. Make candidates aware: Make your social media background process clear to candidates.
3. Only search public content: Only review social media content that is public domain and freely accessible. Do not request a candidate's username or password.
4. Assign a social media researcher: Have one person from HR perform all the social media background checks. Ensure this person is different from the hiring decision maker.
5. Document reasons for your hiring decision: Once you've explored a candidate's social media profiles, document your reasons for your hiring decision.
6. Look for the really good and bad: Look for things that stick out – the things that could be a potential issue or a positive thing that could make the candidate a more attractive option.
7. Conduct social media checks post interview: Conduct social media background checks as you get closer to making a hiring decision. Perhaps do a check on the top 3 or 5 candidates for a position once you have interviewed them all.
Letting candidates know that you may be checking their social media accounts in addition to other things such as criminal background, credit, and employment history is advisable.
"If you [list] social media, then anything they have that's problematic they are going to remove, so it is nothing more than a stupidity test," Segal said. "But if it weeds out someone who doesn't care enough to clear it up, then I think it's served its purpose."
Read more from our marketing recruiters in Toronto about the role of social media in the hiring process by checking out:
3 Preventable Social Media Mistakes Made By Job Candidates
Big Bad Social Media Profile Slip-Ups That Can Cost You A Job
How Social Media is Reshaping Recruiting – for Companies and Candidates
How to Effectively Use Social Media to Recruit Top Talent
IQ PARTNERS is an Executive Search & Recruitment firm in Toronto. We help companies hire better, hire less & retain more. We have specialist teams of recruiters in Financial Services & Insurance, Marketing Communications & Media, Emerging Tech & Telecom, Consumer Goods & Retail, B2B & Industrial, Technology, Accounting & Finance, HR & Operations and Mining & Engineering. IQ PARTNERS has its head office in Toronto and operates internationally via Aravati Global Search Network. Click here to view current job openings and to register with us