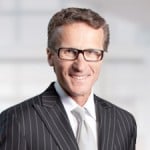 By Randy Quarin, Co-Founder & Emerging Technology Recruiter
Having effective, efficient and clear recruiting practices benefits your organization and it benefits the candidates who want to work for you. The easier the process, and the more effectively you can communicate what you are looking for, helps you attract the right people for the position.
While you may think your recruitment methods are great, what do job seekers really think of your recruitment methods?
StandOutCV, a resume writing service based out of the UK, recently put this question to the test.
Telling Stats About the State of the Job Search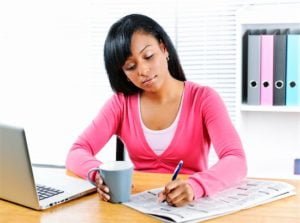 61% of job seekers spend more than 5 hours per week looking for jobs. 23% spend over 10 hours searching per week.

55% of job seekers apply for 11-20 jobs in one week. 24% apply for more than 20 in a week.

57% of candidates have to wait between 10-20 minutes after arriving before the interview begins.

54% of successful applicants are offered a job within one week of the interview. Only 3% have to wait more than 2 weeks.
Recruiter Specific Insights
Many job candidates are not happy with the level of service they are getting from their recruiter. According to the survey results:
67% find that dealing with recruiters is the most difficult aspect of the job hunt.

76% of applicants say they rarely receive feedback from recruiters. 13% say they never get feedback.
These stats reaffirm the importance of who you use as a recruiter. It is also a good reminder that it's important to develop good relationships with candidates (and hiring companies).
Recruiters are seen as doing a great job when it comes to job ads as 65% believe they are effective at explaining the skills and requirements for a position.
The Other Key Survey Takeaways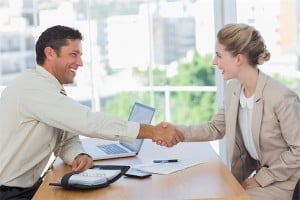 Finding a job is challenging – The average job seeker spends 6.5 hours per week searching for a new position, and 26% find the process to be extremely stressful
Interviews are generally well run – 78% of candidates said that employers prepare them well for interviews
CV expectations are still unclear – Only 47% of people are confident they have a strong CV, and 32% find it difficult to write their own CV
Once an employer has found the right candidate, they act quickly – 90% of job offers are made within 1 week of the final interview
People still lie on their resume – 18% of those surveyed admitted to lying on their resume and 73% claim to have gotten away with it, without repercussions (Read Candidates Continue To Lie On Resumes: Do You?)
Learn more about the value of recruiters by checking out:
Have You Tried Peer-to-Peer Recruiting?
Headhunter-Approved Ways to Hire Top Talent Besides Job Postings
Want to Keep Your Top Employees? Try the 'Stay Interview'
IQ PARTNERS is an Executive Search & Recruitment firm in Toronto. We help companies hire better, hire less & retain more. We have specialist teams of recruiters in Financial Services & Insurance, Marketing Communications & Media, Emerging Tech & Telecom, Consumer Goods & Retail, B2B & Industrial, Technology, Accounting & Finance, HR & Operations and Mining & Engineering. IQ PARTNERS has its head office in Toronto and operates internationally via Aravati Global Search Network. Click here to view current job openings and to register with us