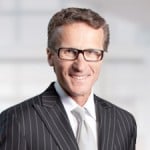 By Randy Quarin, Co-Founder & Emerging Technology Recruiter
Getting an edge over competing companies and landing that star candidate is the goal each time you post a job. You want to get the biggest fish out there – someone who will help your organization grow, evolve and achieve its short and long term goals.
One very effective recruiting strategy that can help you land interviews with the top talent in your industry is through peer-to-peer recruiting.
What Is Peer-to-Peer Recruiting?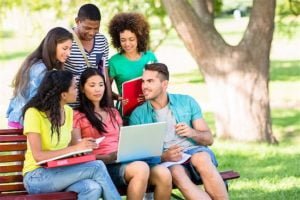 It is exactly as it sounds. Peer-to-peer recruiting involves using some of your top team members to take part in the recruiting process. Dr. John Sullivan from ERE Media explains the strategy in greater detail:
"It's where your top employees accept either the sourcing or the selling portion of the recruiting role. Most corporations already use the first variation, 'peer-to-peer sourcing,' when they ask their employees to help in sourcing top candidates through the employee referral program."
Professional sports is perhaps the best example of this. Teams use their top players to help recruit other top free agents each year. It's effective because many of your top team members know what other top talent is looking for, and you can communicate how and why talent should consider your organization from an employee perspective.
Why Peer-to-Peer Recruiting Works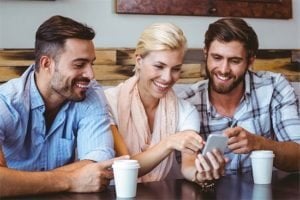 Here are a number of the main reasons why this approach to recruiting is so effective in sports and in the corporate world:
Colleagues provide a more realistic view of what to expect

Current employees are more trusted and authentic

Top talent can level with each other

Your top employees know what other top talent wants and is looking for in an organization

Top talent is more likely to believe a colleague over a hiring manager or recruiter

Employees can answer questions better about specific roles, corporate

culture

and day-to-day operations

If your employees already know a top candidate, it makes the pitch more credible
Using peer-to-peer recruiting can make your recruiting efforts come off as more authentic and genuine. Plus, candidates will appreciate the opportunity to talk with other like-minded professionals about a potential position.
"If you've ever had a potential colleague at a firm that you are interviewing with personally call you to let you know how much you were wanted, you already know the tremendous value of employee involved recruiting," says Sullivan.
The key is to choose the right employees to assist in your recruiting efforts. If you are going to involve employees in the recruiting process, provide them with all the information, tools, and resources they need to assist with your pitch. You want to put your best foot forward, and you need to make sure your employees are up for the job.
Read about more effective recruiting tips and strategies by reading these blogs from our expert recruiters:
3 Ways to Create Compelling Job Titles that Attract the Best Candidates
3 Ways to Avoid Losing New Hires to Counter Offers
3 Tips to Recruit the Millennial Generation
IQ PARTNERS is an Executive Search & Recruitment firm in Toronto. We help companies hire better, hire less & retain more. We have specialist teams of recruiters in Financial Services & Insurance, Marketing Communications & Media, Emerging Tech & Telecom, Consumer Goods & Retail, B2B & Industrial, Technology, Accounting & Finance, HR & Operations and Mining & Engineering. IQ PARTNERS has its head office in Toronto and operates internationally via Aravati Global Search Network. Click here to view current job openings and to register with us.