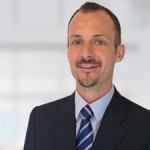 By Rhys Metler, Toronto Sales Recruiter
Looking to hire top talent?  A job title is the first thing candidates see when considering the position, so it's important to get it right if you want to attract the best applicants.  A lot is written on how to write the perfect job description, but candidates need to be able to identify the role as the right fit for them as a first step… so companies with weak job titles risk losing candidates before they even get to the job description.
Do your company's job titles measure up?  Ask yourself these 3 questions.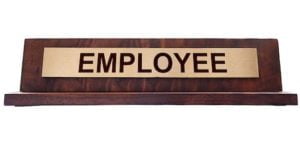 1. Is it specific?
The specificity of a job title can have a huge impact on the number of candidates who view and apply to the job.  Kevin Walker, Director of Employee Insights at Indeed.com explains, "A company was advertising a position using the title 'Marketing Coordinator 3'", a vague title that could really mean anything.  "By changing the title to 'Marketing Event Coordinator', the number of candidates that looked at the full job posting increased 300% for the organic listing, and 1000% on the sponsored listing", said Walker.
2. Is it accurate?
If your job title is inaccurate or misleading it can confuse potential candidates and you may get the wrong applicants for the role. "In order to attract top caliber candidates, job titles need to be concise and contain accurate words that effectively communicate the role and responsibilities for the vacancy," says Stephan Clarke on Social Talent.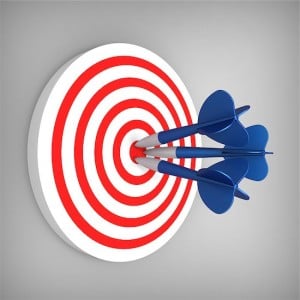 A great way to minimize confusion is to research your competition – how are other companies titling similar roles at the same level of seniority?  For example, you may have an open "Copywriter" position open, but find that your competitors are having more traction with their "Content Strategist" role – same job, better title.  Making that shift can make a big impact on the number and type of candidates that are applying for the role.
Also, pay attention to how your competitors are defining seniority.  Having trouble finding a "Jr. Content Strategist" with 8 years of experience?  That's because you've got the title wrong.  Candidates with that much experience most likely won't be clicking on a junior role…. So even though it might be perfect for them, they'll never know.
3. Is it searchable?
A lot of companies try to get creative with job titles, particularly start-ups or creative shops.  In fact in 2014 Forbes produced a list of the 21 most creative job titles.  Some highlights?
VP of Misc. Stuff – does a little of everything – Quicken Loans
Project Meanie – her job is to keep her coworkers on schedule – InsightShare LLC
Director of First Impressions – receptionist – Houghton Mifflin Harcourt
Clever, right?  The problem is the top candidates that could be perfect for these jobs would have a really hard time finding them in online searches.  These days everything happens online, including searching for and applying to jobs, so you want to make sure candidates can find your job.  After all, why post a job if no one can find it?
Want to attract the best talent in your industry? Talk with one of our experienced headhunters in Toronto today. Learn more about the recruiting process by reading:
Top 3 Things NOT to Put in Your Job Ads
4 HUGE Recruitment Barriers for Hiring Managers
How The Successful Recruiting Process Works: A Checklist
……………………………………………..
IQ PARTNERS is an Executive Search & Recruitment firm with offices in Toronto. We help companies hire better, hire less & retain more. We have specialist teams of recruiters in Financial Services & Insurance, Marketing Communications & Media, Emerging Tech & Telecom, Consumer Goods & Retail, B2B & Industrial, Technology, Accounting & Finance, HR & Operations and Mining & Engineering. IQ PARTNERS has its head office in Toronto and operates internationally via Aravati Global Search Network. Click here to view current job openings and to register with us.