A lot is written about the beginning of your career when you first start out and the executive years when you have finally reached the pinnacle of your industry.
But what about those years in the middle? What about the time in your mid-thirties and forties where you really start to put a stamp on your marketing career? These are the years when you make defining moves that will shape your career and define who you are professionally.
Career Expectations and Career Reality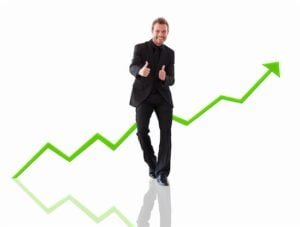 It's also at this point (mid-career) when you start to battle with your career expectations and the realities of how your career has played out. Have you met your personal expectations? Are they within reach? Have things not turned out the way you anticipated? What do you need to do to meet your expectations? These are all questions you will battle with – leading many professionals to fall into somewhat of a slump.
Vivien Luu from careerfaqs explain a theory from economist Hannes Schwandt:
"He attributes the midlife slump to this profound sense of dashed expectations. He found that young people had a tendency to overestimate how bright their futures would be, while older respondents were more pessimistic. Those in the middle experienced a terrible double whammy: feeling both dissatisfied with life and pessimistic about their future."
What can you do about this? There are a number of career-defining moves that you can make that will shape the remainder of your career.
3 Career-Defining Moves That Will Shape Your Marketing Career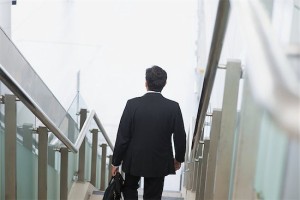 Whether you are stuck in a slump, want to kick your career into overdrive, or it's simply time to make a change, here are some career-defining moves to consider:
1. Focus on the big picture: Assess where you are now, define where you want to end up, and create a plan to map out the remaining years of your career. This will help you better shape your marketing career, the roles you want, and what needs to be done.
2. Prioritize your time: Prioritize what is most important to you at this point in your career and focus on this. You can say no to the things you don't enjoy or don't want to do – you can also delegate.
3. Make a career change: If you are truly not happy how your marketing career has played out to this point, now is the time to make a change. It doesn't necessarily have to be a drastic change. Understand what you don't like and try to replace it with what you do like. For example, if you find you love writing and are not a fan of social media management, focus on writing and taper your career in this direction.
Taking a little time to take stock of where you are and where you want to be in your career at its midpoint will allow you to get the most out of your remaining years as a marketing professional.
Get more career advice from our marketing recruiters by reading:
3 Marketing Career Tips from a Headhunter
3 Things That Will Grind Your Marketing Career to a Halt
How to Market Yourself as a Top Marketing Candidate
IQ PARTNERS is an Executive Search & Recruitment firm in Toronto. We help companies hire better, hire less & retain more. We have specialist teams of recruiters in Financial Services & Insurance, Marketing Communications & Media, Emerging Tech & Telecom, Consumer Goods & Retail, B2B & Industrial, Technology, Accounting & Finance, HR & Operations and Mining & Engineering. IQ PARTNERS has its head office in Toronto and operates internationally via Aravati Global Search Network. Click here to view current job openings and to register with us