What's the first thing you do when you have a vacancy? Create a job posting, right? If you are like many companies, you slap together a job posting, upload it to your preferred list of job boards and wait for the resumes to filter in so you can start setting up interviews.
However, job postings are not your only option. Quite the contrary, actually. While they do generate a large number of applications, the quality of qualified leads and real candidates is up for debate.
Here are some telling stats about job postings, and reasons why you should also use other methods to attract top talent:
43% of job applications come from job postings
Career sites account for 32% of job applications and about 20% of all hires
Employee referrals account for only 7% of job applications, however, they lead to close to 50% of all hires
"Does that mean job postings are dead? Probably not. Job postings may not be going anywhere anytime soon. But what these stats do show is that, if you want to attract and hire top talent more efficiently, you need to diversify your recruiting strategy and go beyond job postings," says Will Staney on ERE Media.
5 Reasons Why Job Postings Can Fall Short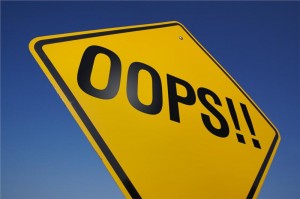 Relying solely on job postings limits your company's ability to find and hire top talent. Job postings as a hiring strategy can fall short for a number of reasons:
Candidates qualify themselves

You will only attract candidates from locations where the job post is listed

Candidates apply using limited information (a reason to make your job postings as detailed as possible)

You have little control over the quality of candidates who apply for the position

You only attract the talent who is actively looking – which is only 30% of available talent
How to Attract Top Talent Other Than Job Posts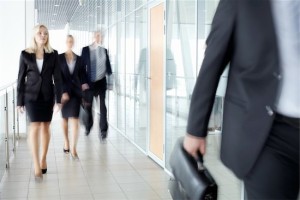 Develop your talent pipeline – keep it stocked full of leads. You never know when you might need to hire

Get referrals from your employers – top companies make over 50% of new hires through referrals

Tap into your professional network

Create a desirable brand that people want to work for

Always be recruiting – don't wait for a vacancy to take applications and fill your talent pipeline
A final way for you to attract and hire the top talent in your industry is to use an experienced recruiter who understands your industry, knows where to find the top talent and how to connect with them. If you are planning to hire, contact our Toronto recruiters to discuss how we can help.
Here is some more advice for increasing your recruiting and hiring success:
Top 3 Things NOT to Put in Your Job Ads
Fascinating Recruiting Stats That Will Change How You Hire
The Economic Value of "Purpose" to Attract Top Talent
IQ PARTNERS is an Executive Search & Recruitment firm in Toronto. We help companies hire better, hire less & retain more. We have specialist teams of recruiters in Financial Services & Insurance, Marketing Communications & Media, Emerging Tech & Telecom, Consumer Goods & Retail, B2B & Industrial, Technology, Accounting & Finance, HR & Operations and Mining & Engineering. IQ PARTNERS has its head office in Toronto and operates internationally via Aravati Global Search Network. Click here to view current job openings and to register with us.