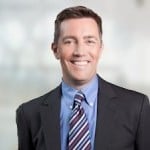 By Bruce Powell, Founder & Executive Recruiter
Every company wants to attract the best talent in their industry. And why wouldn't they? Top talent will help your company achieve its organizational goals and put you in a better position to grow and succeed.
One of the most common questions we receive from our business clients is about how to find and retain top talent.
They want to know about the best practices for retaining talent, and new and innovative strategies/tactics that are helping to attract and retain talent but still driving high productivity within teams.
Compensation Is Not the Best Practice for Attracting Top Talent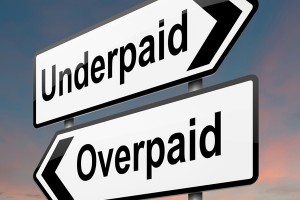 To many people's surprise, it's not all about the money. The number one best practice for attracting, retaining and optimizing talent productivity is not compensation. Sure, compensation plays a large role in attracting job candidates, but it is not the main reason people apply for a job with your organization.
As outlined on Forbes by Erika Andersen, there are 4 important things that make companies great, and it is these factors that attract top talent:
They offer a real chance for people to grow professionally

They provide the opportunity for to work with colleagues they like and respect

They provide work that challenges you and helps you expand your skill set

Most importantly, they have a strong culture, firmly grounded in a meaningful purpose
The Number One Motivator for Top Candidates Is Purpose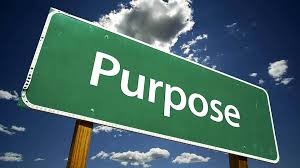 The absolute number one attraction and motivator of excellence is defining a clear and articulated purpose. The most talented people in the marketplace want to work with companies (and other people) who desire and are moving toward doing big things – whether it be for their clients or helping to build a unique and innovative business.
Compensation has to be fair – but top talent will regularly move for lateral compensation if they are truly inspired by the opportunity / purpose in front of them.  Don't just have your employees lay bricks; have them help you build a cathedral!
"An organization without purpose manages people and resources, while an organization with purpose mobilizes people and resources. Purpose is a key ingredient for a strong, sustainable, scalable organizational culture. It's an unseen-yet-ever-present element that drives an organization. It can be a strategic starting point, a product differentiator, and an organic attractor of users and customers," says Sherry Hakimi in Why Purpose-Driven Companies Are Often More Successful.
"In today's technology-driven, rapidly evolving economy, successful companies are built not from the ground up, but from the purpose up," she adds.
Are you considering hiring a headhunter to assist your business in acquiring top talent?  Learn what a headhunter can do for your business. Read more IQ PARTNERS blogs on hiring a headhunter.
……………………………………………..
IQ PARTNERS is an Executive Search & Recruitment firm with offices in Toronto and Vancouver. We help companies hire better, hire less & retain more. We have specialist teams of recruiters in Financial Services & Insurance, Marketing Communications & Media, Emerging Tech & Telecom, Consumer Goods & Retail, B2B & Industrial, Technology, Accounting & Finance, HR & Operations and Mining & Engineering. IQ PARTNERS has its head office in Toronto and operates internationally via Aravati Global Search Network. Click here to view current job openings and to register with us.