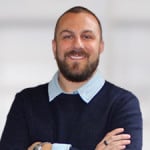 By Adrian Robinson, Toronto Marketing Recruiter
As they say, the grass isn't always greener on the other side, and for some of us, we need to experience the other side before we realize just how good we had it.
Many marketing professionals find this out the hard way. Even though it's an industry where regular movement is common, many marketing professionals make a move only to find out it was the wrong one.
People make mistakes, jobs and companies aren't what they seem, and there are many who wish they would have stayed in their previous position a little longer than they did.
Rather than self-loathe and dwell on the fact you made a mistake, there is an option – you could always try to get your old job back.
You may be thinking there is no way a company would hire you again after you left, or would they? But what have you got to lose? You'll never know if you don't try and, plus, the worst thing they can say is "Thanks, but no thanks." At the very least, you'll have some closure and can focus on exploring other options.
There is a shining light at the end of the tunnel. A recent study from Workplace Trends found that 76% of HR professionals would be more accepting of hiring someone who previously worked for the company in the past.
But there is a caveat – you have to make yourself a strong boomerang candidate. Here is how you do it:
1. Develop great relationships: This should be a goal regardless if you are planning to stay at a company long term or move around frequently. Being professional and building strong relationships with your colleagues and bosses will only benefit you. Communicate effectively, thank them when they help you out, and avoiding being an office gossip will help you become well liked in the office.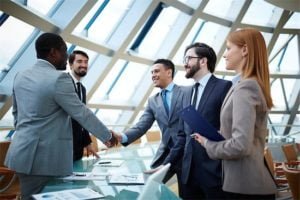 2. Leave on good terms: If you burn bridges on your way out, then the odds of a company wanting you back are probably slim, even if you are a marketing genius. Regardless of how or why you are leaving, do so in a respectful manner. Provide proper notice, offer to help make the transition easier, be flexible with the terms, and talk to your manager about why you are leaving. Honesty is the best policy.
3. Keep in touch: Staying in touch with a previous employer is important. Keep that professional relationship alive by sending an email here or there, chatting through LinkedIn, following the company on social media, or even having the odd lunch with a previous colleague or manager.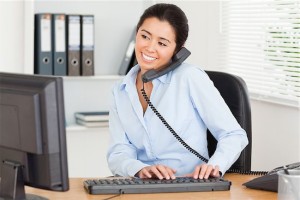 4. Come back with something new to offer: When it comes time to return, it is always best to have something new to offer (experience, perspective, skills, etc.). Make it abundantly clear that you have something new to bring to the table this time around, and express your desire to come back.
Following these 4 tips will put you in a better position to make a return to your old company, even if you've been gone for a while.
Gain more marketing career insights by reading these blog posts from our expert marketing recruiters:
You've Been Fired. What Do You Say In Job Interviews?
LinkedIn Releases List of Top Companies to Work For
Do You Have the Top Skills Companies Want in Future Candidates?
IQ PARTNERS is an Executive Search & Recruitment firm in Toronto. We help companies hire better, hire less & retain more. We have specialist teams of recruiters in Financial Services & Insurance, Marketing Communications & Media, Emerging Tech & Telecom, Consumer Goods & Retail, B2B & Industrial, Technology, Accounting & Finance, HR & Operations and Mining & Engineering. IQ PARTNERS has its head office in Toronto and operates internationally via Aravati Global Search Network. Click here to view current job openings and to register with us.