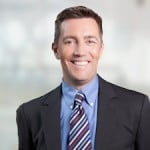 By Bruce Powell, Founder & Executive Recruiter
Everyone makes mistakes. We make them at home, at work, and we also make them on our resumes, even highly successful professionals. And we are not talking about a typo or formatting issues.
The Big Resume Mistake You Are Making
Amy Adler, a certified master résumé writer, management coach, and career strategist for executives, and someone who has personally read thousands of resumes, says that many executives (and professionals in general) tend to make the same common mistake on their resume, a mistake that could cost them a call back or interview.
"Executives typically have broad, deep, and successful careers," she tells Business Insider. "However, it's astonishing that their résumés don't demonstrate their success in the context of the hiring manager's needs."
Why do we fail to show how we can fulfill a company's needs in our resume? Adler believes that we take a self-centered approach. She explains:
"When they write their résumés without researching or even imagining, what their potential future role will require, they are banking on the notion that the hiring manager will read their résumé and have a 'light-bulb moment' that tells them why this person is relevant, important, and capable of doing the role. The truth is that hiring managers don't care enough about 'unknowns' to imagine where they belong."
It could also be a case that in the rush to apply for a position, we fail to cater our resume to the actual job we are applying for.
How to Overcome Your Big Resume Mistake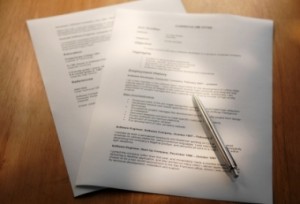 Overcoming this resume mistake could be exactly what you need to get more call backs and interview requests. Here are some ways to improve your resume and make yourself a more desirable candidate:
1. Get your resume looked at by a professional
2. Communicate how what you have done translates to success for the company you want to work for
3. Focus on establishing how you can meet the hiring manager's needs
4. Know what your future role will require – do your research, take part in informational interviews and talk to people you know in the industry
Is it time to make a career move? Looking to take the next step in your career? Or do you simply want to put some more work into perfecting your resume? Check out these insightful blog posts from our Toronto recruiters:
5 Common Phrases You Should NEVER Use on Your Resume
Are You Committing These HUGE Resume Faux Pas?
20 Words to Avoid on Your Resume
5 Simple Ways to Get a Recruiter's Attention with Your Resume
IQ PARTNERS is an Executive Search & Recruitment firm in Toronto. We help companies hire better, hire less & retain more. We have specialist teams of recruiters in Financial Services & Insurance, Marketing Communications & Media, Emerging Tech & Telecom, Consumer Goods & Retail, B2B & Industrial, Technology, Accounting & Finance, HR & Operations and Mining & Engineering. IQ PARTNERS has its head office in Toronto and operates internationally via Aravati Global Search Network. Click here to view current job openings and to register with us.