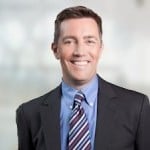 By Bruce Powell, Founder & Executive Recruiter
Human capital is far and away the most important investment you can make in your organization. Your people and your culture are vital to the overall success and growth of any company.
Recruiting and hiring top talent is not enough anymore. Forward thinking companies are expanding their recruiting process to include training, development and investing in retention strategies.
"Aligning human capital goals with business strategy is far more complicated than checklists and the click of a button. Retaining talent for strategic advantages, while attracting and hiring additional talent that can help you reach and sustain a competitive advantage requires a strategy that spans from the acquisition phase through management and development phases. Successful recruiting requires connecting the talent brand with the company brand," says Caroline Stokes, founder of FORWARD, on The Undercover Recruiter.
One of the strategies considered by some to be the future of recruiting is talent AMD.
What Is Talent AMD?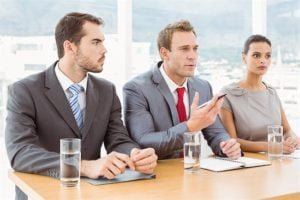 AMD stands for Acquisition, Management, and Development. It is a three-pronged approach to recruiting that takes a more holistic approach to recruiting, retaining and evolving talent internally.
However, where many companies fall is right after the acquisition phase of recruiting. Many still view recruiting as the sole act of finding talent, hiring them and filling a position. Today, it is evolving into a more robust process, and the work is just beginning once you hire someone.
Considering the cost of hiring and training, and the cost to replace talent, focusing on the management and development of the talent you have is vital.
Tips to Create a Successful AMD Strategy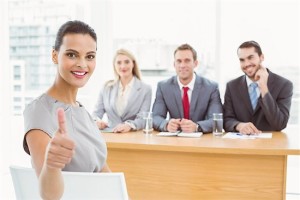 Stokes provides some tips to help guide your talent AMD strategy:
1. Clarify your vision for recruitment success
2. Make sure candidates have soft skills to compliment the technical requirements of the position
3. Make sure new candidates are agile and can handle an ever-changing environment
4. Hire smart to improve retention and lower costs
5. Have a talent retention strategy
A final thing you can do is to get input from key influencers internally. Hiring is an opportunity to improve. Rather than rushing to fill a gap, get input from others within the organization who will be working with the new hire, discuss the challenges and role of a new hire to help you shape your ideal candidate profile.
Gain more insights about recruiting for our experienced headhunters in Toronto:
Have You Tried Peer-to-Peer Recruiting?
Should You Hire for Personality or Skill?
Fascinating Recruiting Stats That Will Change How You Hire
IQ PARTNERS is an Executive Search & Recruitment firm in Toronto. We help companies hire better, hire less & retain more. We have specialist teams of recruiters in Financial Services & Insurance, Marketing Communications & Media, Emerging Tech & Telecom, Consumer Goods & Retail, B2B & Industrial, Technology, Accounting & Finance, HR & Operations and Mining & Engineering. IQ PARTNERS has its head office in Toronto and operates internationally via Aravati Global Search Network. Click here to view current job openings and to register with us