By Bruce Powell, Founder & Executive Recruiter

We all know that social media has become a very important tool for recruiters and job seekers alike. It's the meeting place online for recruiters seeking out top talent and for would-be job hunters exploring available opportunities in their industry.
On the top of the list of important social sites for recruiting is LinkedIn. It's the king of the professional connection – that is if your profile is up to par with the thousands of other professionals in your industry vying for the same top positions with industry leading organizations.
Just How Important Is It to Have a Strong LinkedIn Profile?

According to a recent survey, 92% of recruiters reported using social media as part of their candidate recruitment process, and 87% of those relied heavily on LinkedIn.
So, this begs the question – When was the last time you updated your profile? Is it time for a LinkedIn profile revamp?
If you are like many candidates, your account goes almost dormant when you find a position. You suddenly find yourself spending less time on LinkedIn. But even if you have a position and are happy, keeping your LinkedIn profile up to date is important for a few reasons:
Recruiters could actively recruit you

You never know when a great opportunity could present itself

Your status could change at any time – things happen fast
Keeping up to date with your LinkedIn profile keeps the light on for recruiters.
If you haven't updated your profile lately, don't worry. Many of the other professionals in your industry haven't either – another reason to revamp your profile. It will help you stand out as a top candidate in your field.
The Four Questions Your LinkedIn Profile Needs to Answer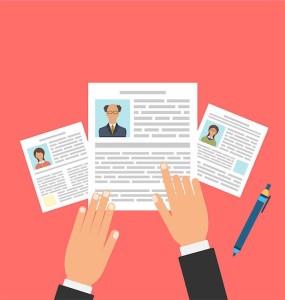 When revamping your LinkedIn profile, it's important to make it as easy as possible for recruiters, hiring managers, and others to learn as much as they can about you in as little time as possible. So, skip the long paragraphs and use sub-headings and lists to highlight your career accolades.
Executive resume writer Virginia Franco, in an article on Forbes, believes there are four main questions that recruiters want answered in your LinkedIn profile.
1. Who are you? (LinkedIn Sections: Headline, Summary, Organization)
2. What have you done? (LinkedIn Sections: Experience, Summary, Volunteer)
3. Do you know your stuff? (LinkedIn Sections: Awards, Publications, Certifications, Courses, Content Publishing + Sharing)
4. What do others think of you? (LinkedIn Sections: Recommendation + Endorsements)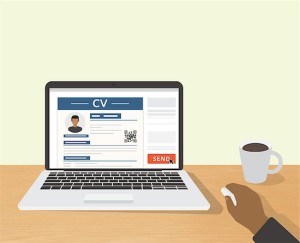 Use these four questions to assess your LinkedIn profile. Make sure that you clearly, succinctly answer each one of these questions in detail.
"There's no getting around the fact that recruiters look to LinkedIn when searching for candidates. Make it easy on them to find you and find what they're looking for by providing as much information as possible via LinkedIn, their primary social media resource," says Franco.
Read more about the value of LinkedIn as a recruiting tool by reading these blog posts about the social media site:
4 LinkedIn Profile Mistakes That Could Hurt Your Job Search
How to Get Found by a Headhunter on LinkedIn
Headhunter Insights: Your LinkedIn Profile is Not Facebook
IQ PARTNERS is an Executive Search & Recruitment firm in Toronto. We help companies hire better, hire less & retain more. We have specialist teams of recruiters in Financial Services & Insurance, Marketing Communications & Media, Emerging Tech & Telecom, Consumer Goods & Retail, B2B & Industrial, Technology, Accounting & Finance, HR & Operations and Mining & Engineering. IQ PARTNERS has its head office in Toronto and operates internationally via Aravati Global Search Network. Click here to view current job openings and to register with us